On Thursday 23rd June the whole school turned out to wish a fond farewell and happy retirement to our school cleaner Teresa Tierney.
Her presentation was made by the oldest pupil in the school, Lola from 6th Class and the youngest pupil in the school, Dylan from Junior Infants.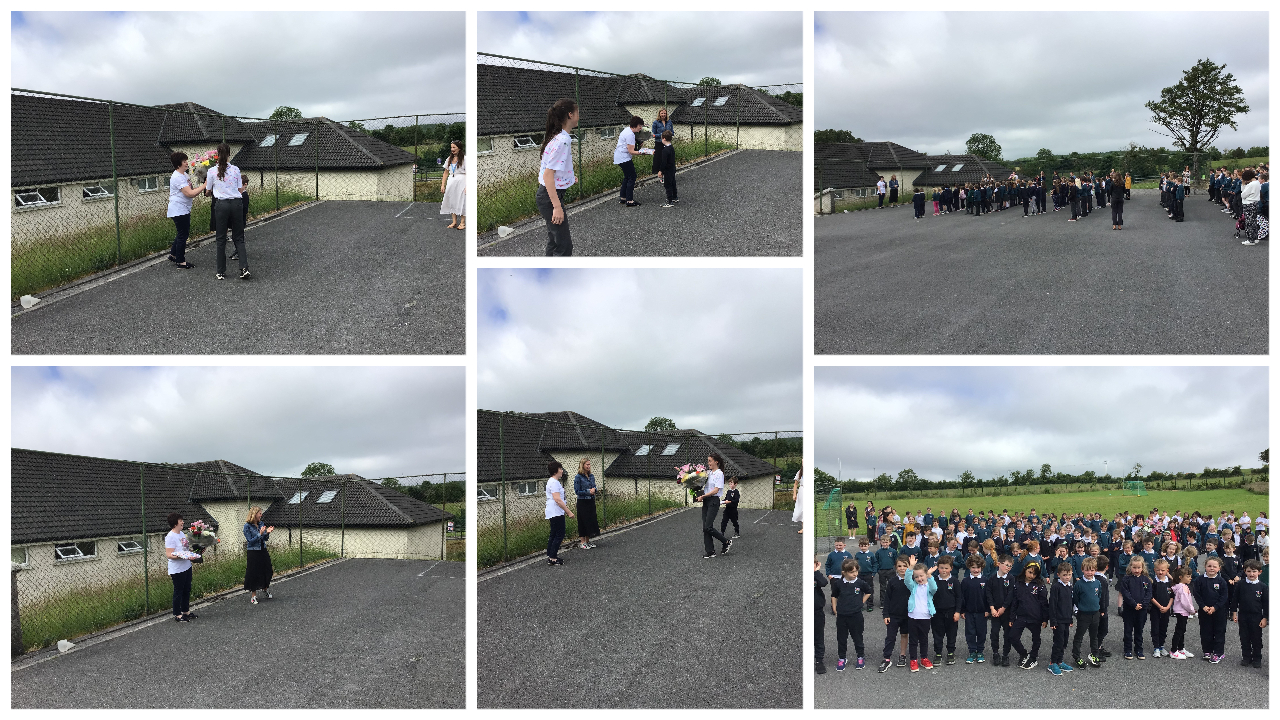 We wish you all the best for the future Teresa. You'll be sorely missed.