Extra-Curricular Activities
During your child's time in St. Felim's N.S., he/she is invited to take part in some, or all, of the following extra-curricular activities:
Cumann na mBunscol: School football and/or hurling/camogie teams competing in inter-school county competitions.
Athletics and Cross-Country (sometimes)
Soccer (sometimes)
Class Leagues – football, rounders (sometimes)
School Sports Days
Inter-school quiz competitions
Inter-school art competitions
School Choir
School concerts
Debating
Green Schools Committee
Active School's Sports Committee
Gardening Club
School Tours and Trips
Swimming
Music Lessons - Recorder (fees paid by the Parent's Association)
Active Schools
Active Schools Week – 13th to 17th June 2016
What a week of fun activities! We enjoyed the  'Stepping It Up' dance routine, Sport's Day, Pilates and we got to wear our favourite jersey on 'Wear a Jersey' Day!
We even managed to squeeze in a 5K walk around the Castle Forest.
We ditched our spellings for jumping jacks and chose to get active for our homework – yeah!
Congratulations to everybody involved, especially the volunteers that joined us on our walk, we are truly grateful for your help.
The Vale School certainly followed their active school's motto of:
Let's not sit, Let's go and get fit!
Active Schools Walk 13th June 2014
Ready to go!!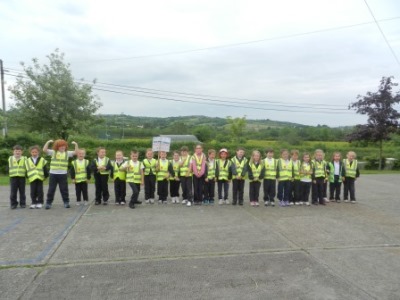 And we're off.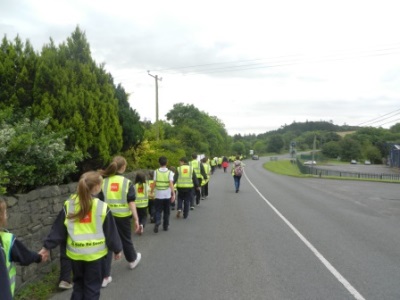 Along the way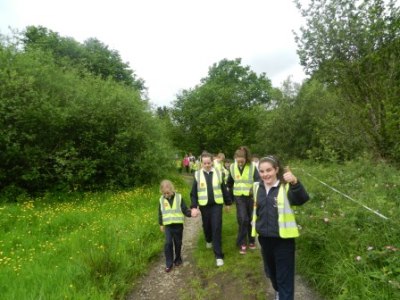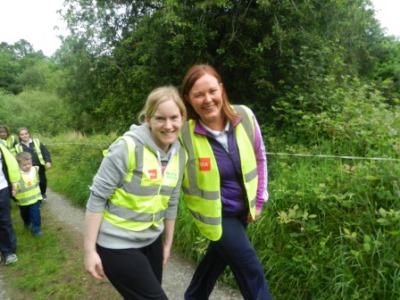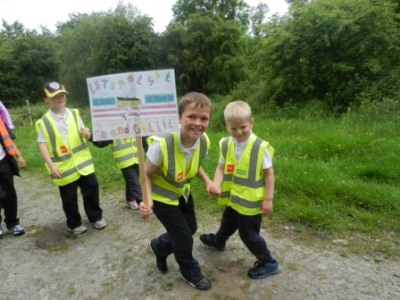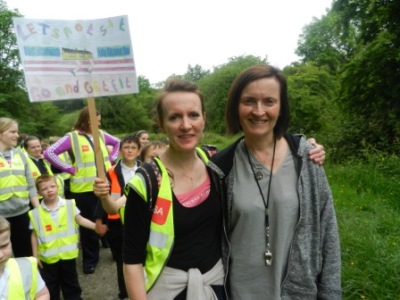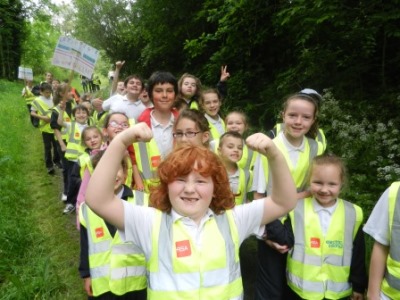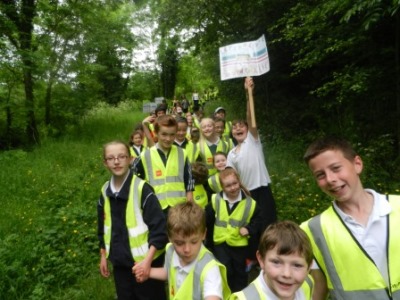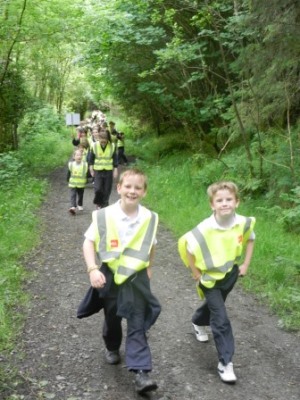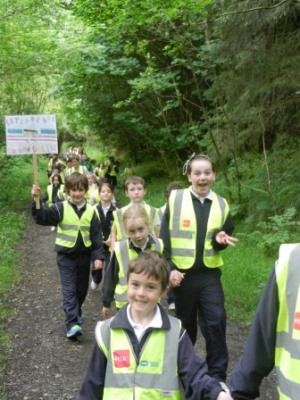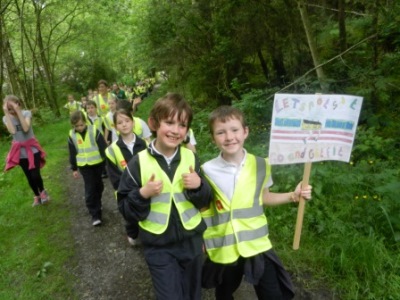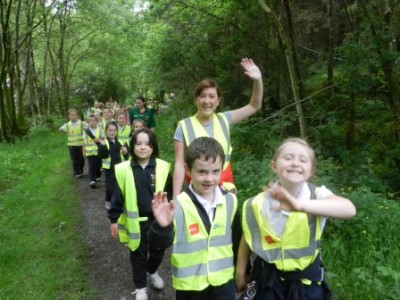 Nearly there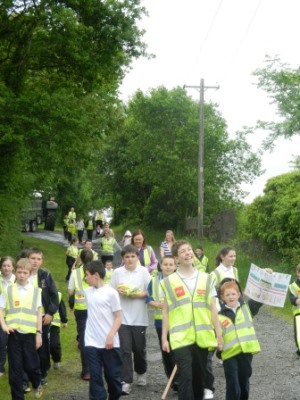 Only a few more steps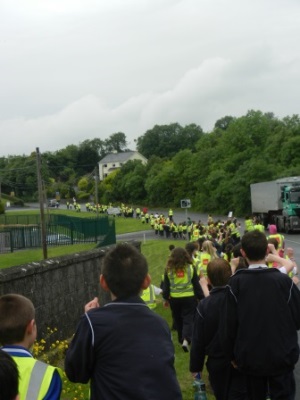 Woohoo 
!! We made it. Some well deserved drinks and fruit.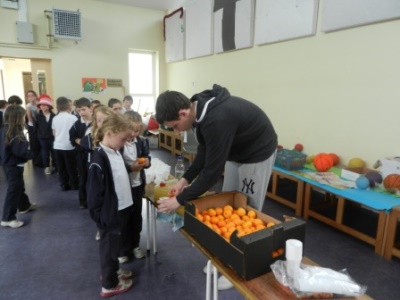 Sport in St Felim's
Here is St. Felim's, there are numerous sporting activities carried out throughout the school year. These include athletics, Gaelic football, hurling, camogie, basketball and swimming.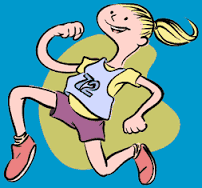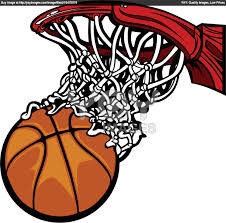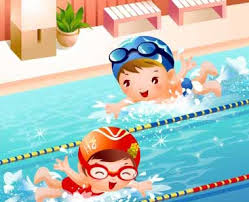 Cumann na mBunscol
Every year, both girls and boys teams are entered into the Cumann na mBunscol football, hurling and camogie competitions. Mrs Sharkey trains the boys and girls football. Ms. Gavin trains the hurling and camogie teams.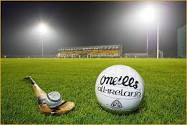 The boys football and girls camogie competitions take place in the Autumn term while the girls football and boys hurling take place in the summer time each year.
As Ms. Gavin is currently on career break camogie and hurling are not being offered this school year.
Debating
Our school has entered a school's debating competition this school year.
Our first debate was in December, the children from 5th & 6th class competed against Tunnyduff National School. We proposed the motion 'The school day should be shorter'. It was a very exciting debate where both sides got their points across extremely well. Unfortunately, Tunnyduff beat us by a small margin.
Our team embers were: Elena Ryall, Gearóid Lynch and Lorcan Reilly. Our timekeepers were Noah O' Sullivan and Dáire Leddy and our Chairperson was Sorcha Coonry.
We are looking forward to our next debate in early 2017.