Active Schools Flag
The Active Schools Flag is a Department of Education and Skills initiative that recognises primary schools that focus on physical activities and physical education.
Over the past year, The Vale NS have been engaging with the Active Schools Framework to renew our Active Schools Status.
In June 2022 we were formally awarded Active Schools Status and took delivery of our flag and banner.
On Tuesday, June 21st June Deputy Niamh Smyth visited our school to raise our new Active Schools Flag.
The Staff of St Felim's are proud of the dedication and effort of pupils across the school who embraced this project. They are the reason for its success. Maith sibh!
Eilís Keegan - Principal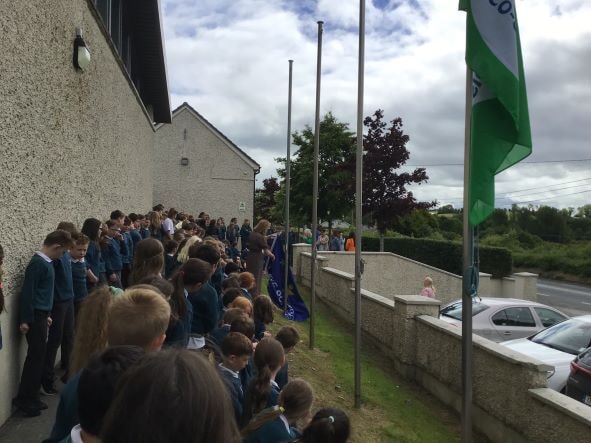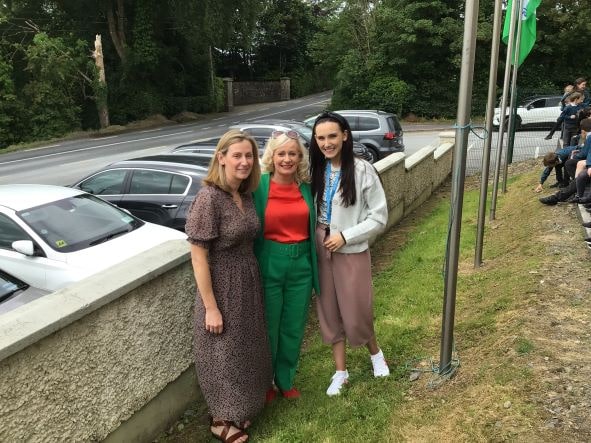 As a thank you to all the children they all celebrated afterwards by having a well earned ice cream!!