Third class have been extremely busy since September.
In Irish, we were learning all about 'Bia'. The children had great fun setting up their own restaurants and making menus.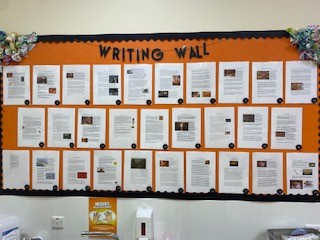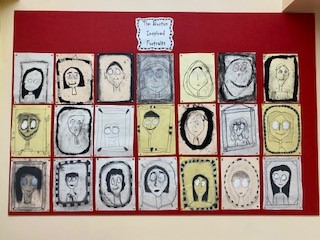 The children were learning all about the local natural environment. They went outside and constructed bug motels to help encourage bugs to come into the school grounds.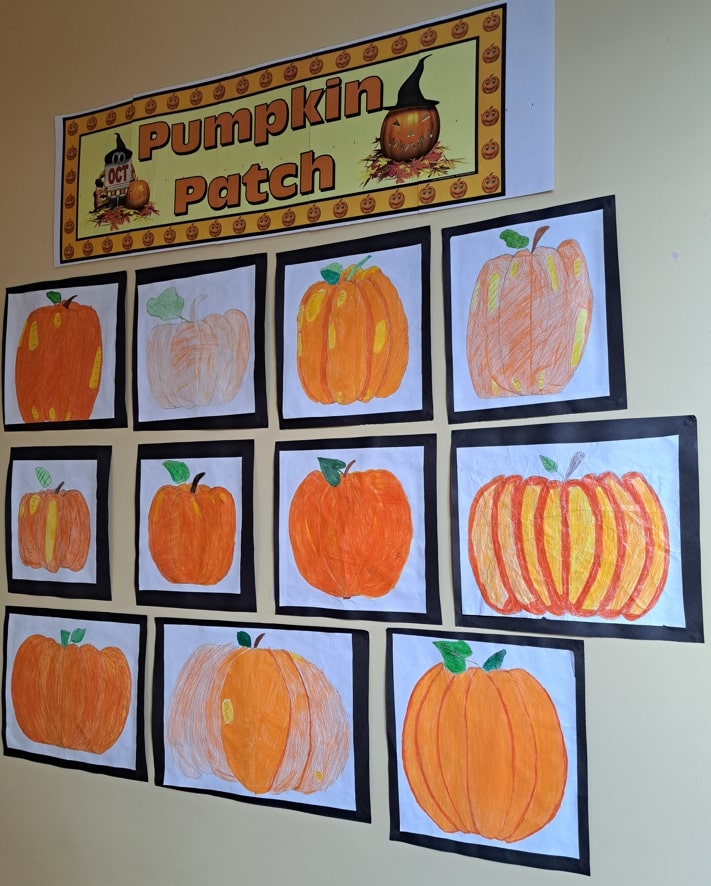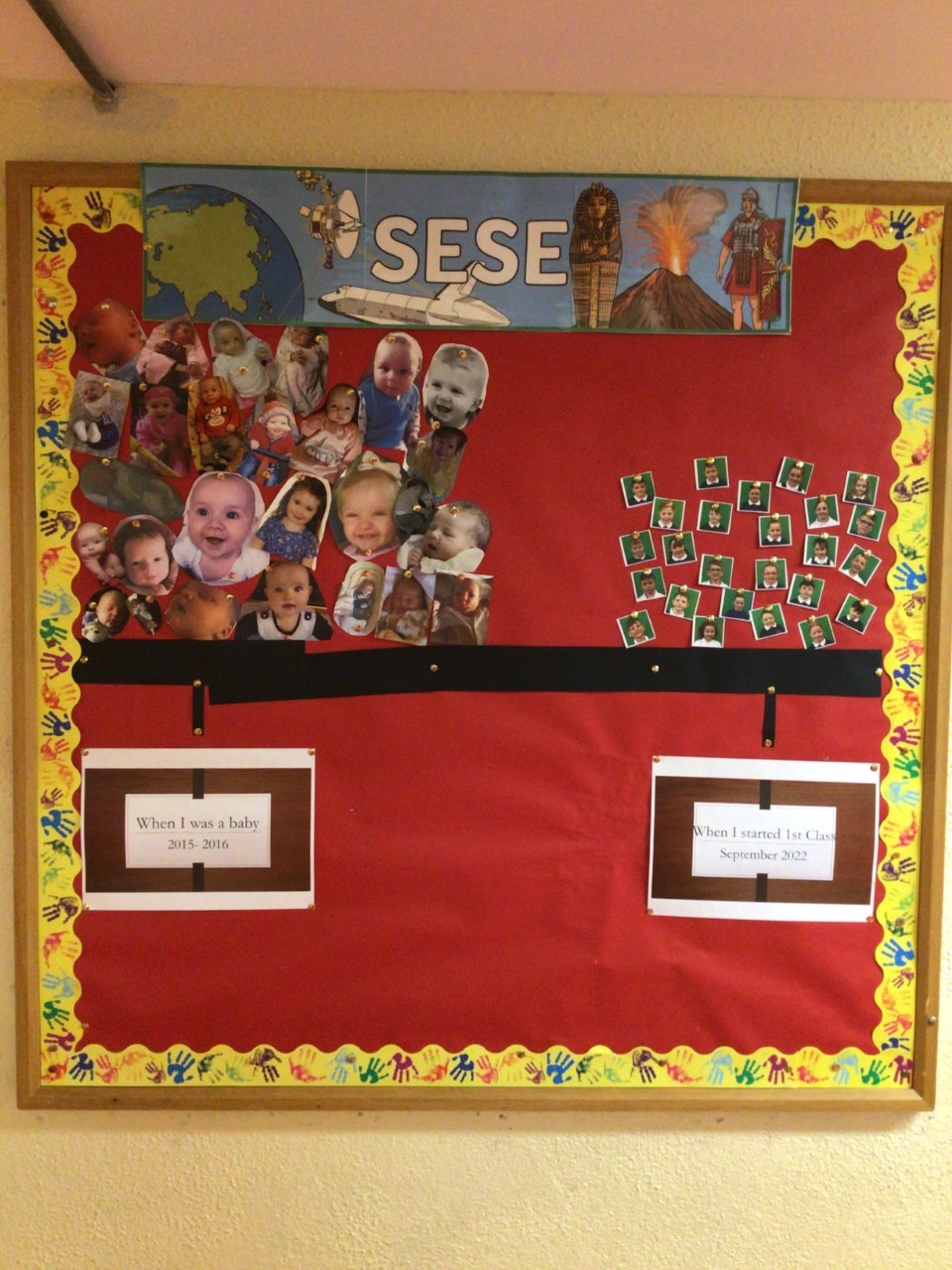 The children talked about friendship and even had a secret friend for a few weeks. They went down to the hall and made a friendship web to show how we are all connected.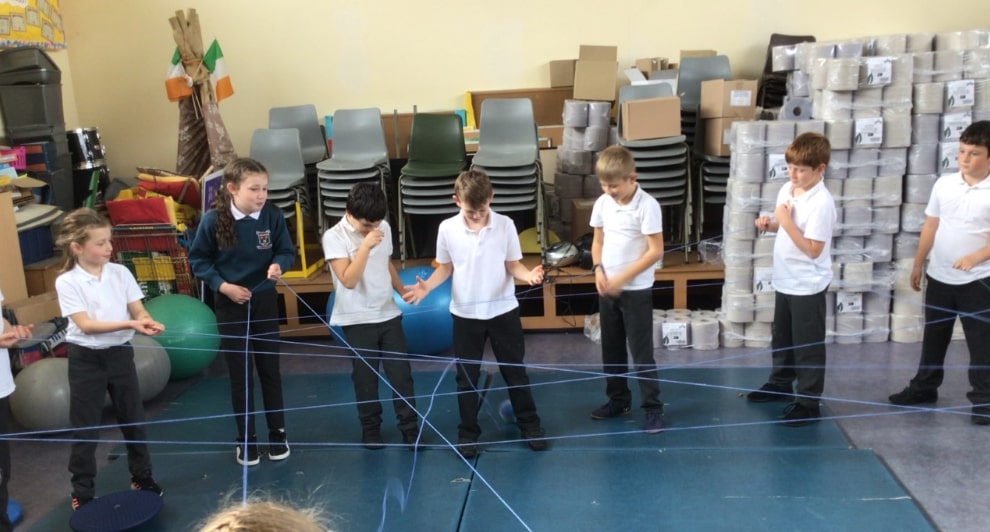 The children had great fun learning about and making their own 2D shapes using lollipop sticks.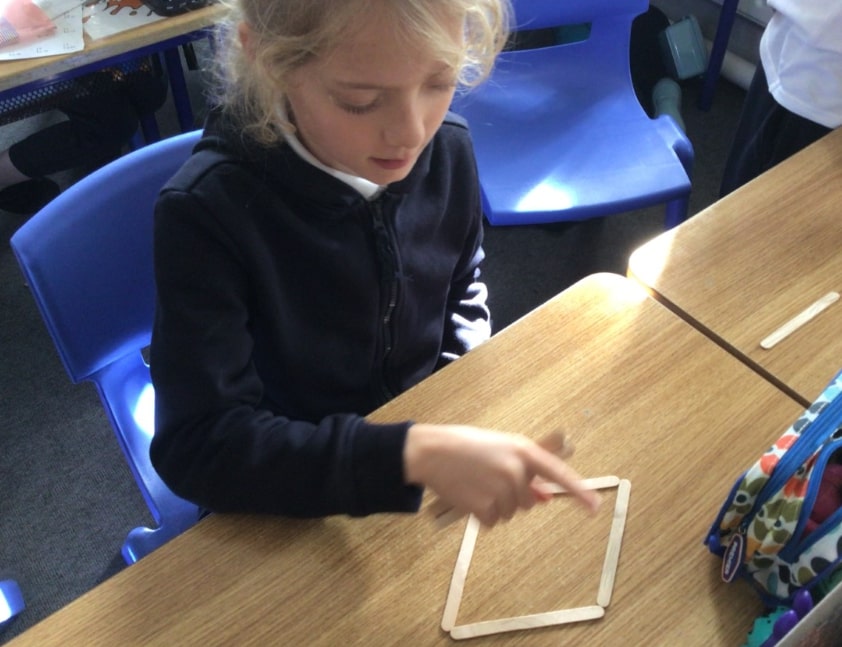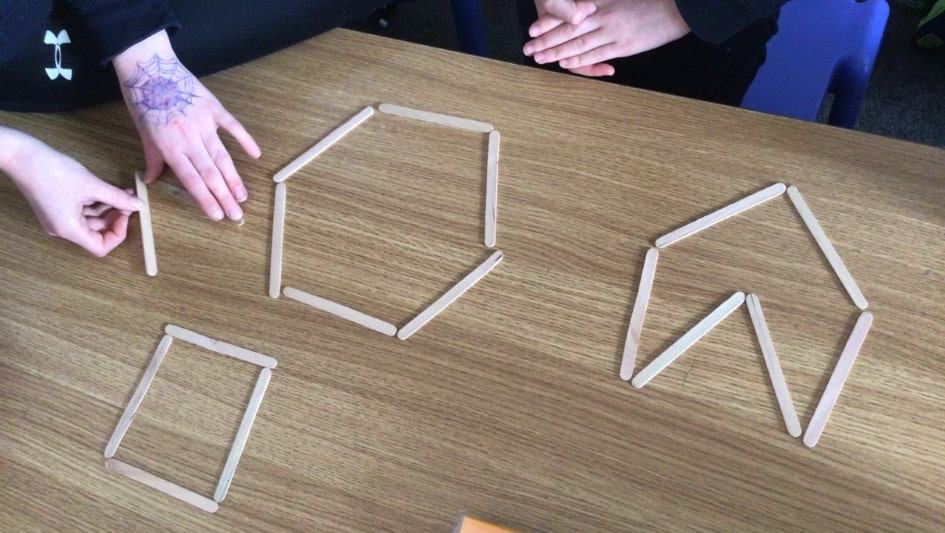 Before Hallowe'en, the children really enjoyed dressing up and taking part in the whole school parade outside. They modelled their costumes really well!!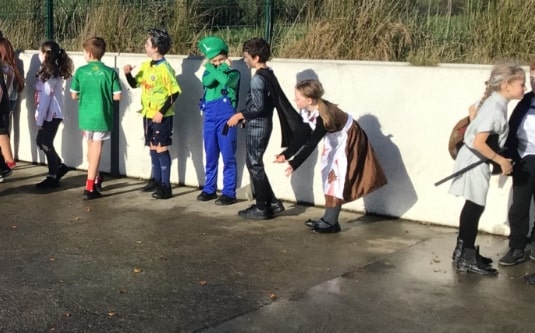 3rd class also took a trip to the local library to see the Mad Professor! They really enjoyed watching all his experiments and some of them even got to take part!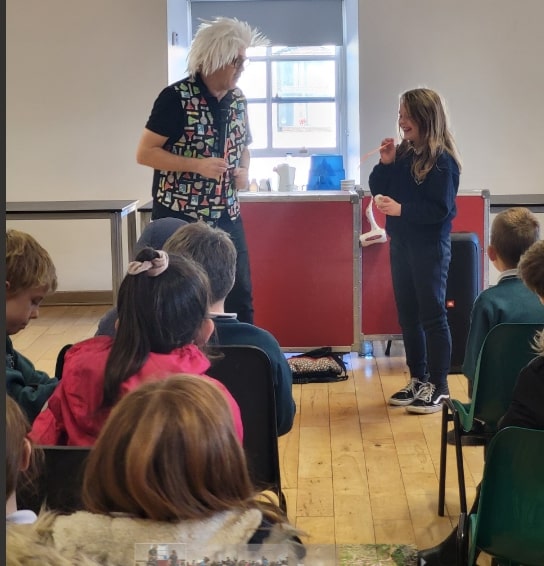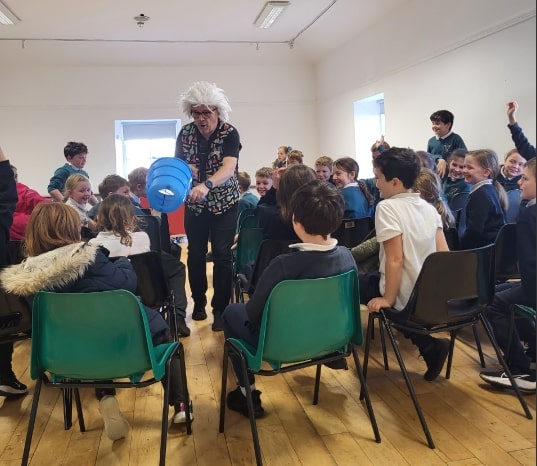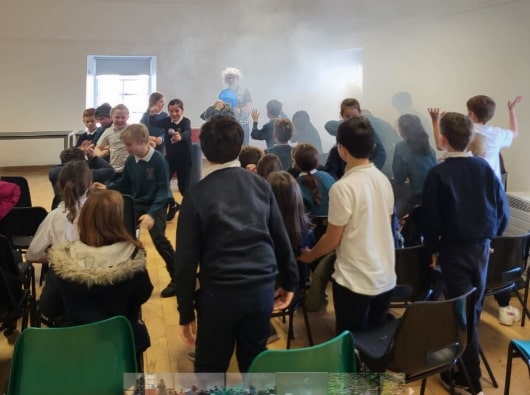 The children in third class had great fun preparing the 'Seó Faisin' for the Junior Infants. We had footballers, horse riders, army men and more. Third class did great work writing all about their outfit 'as Gaeilge'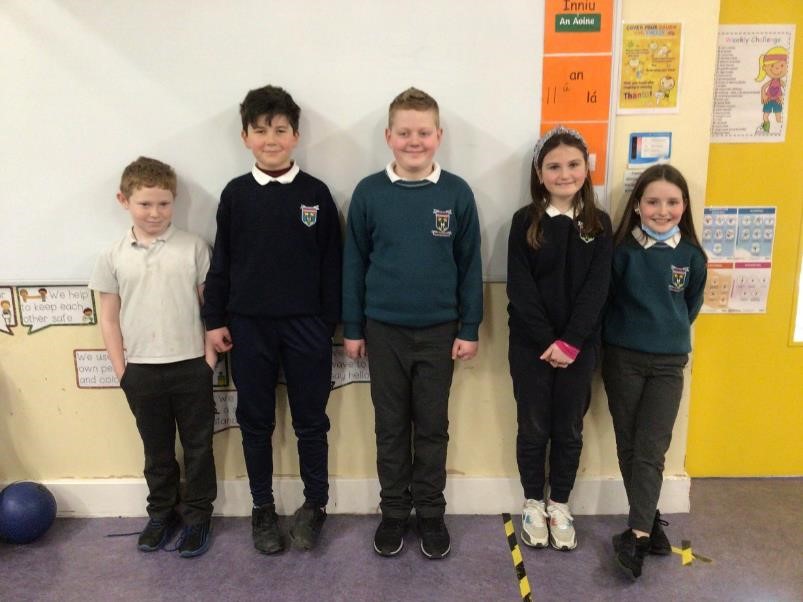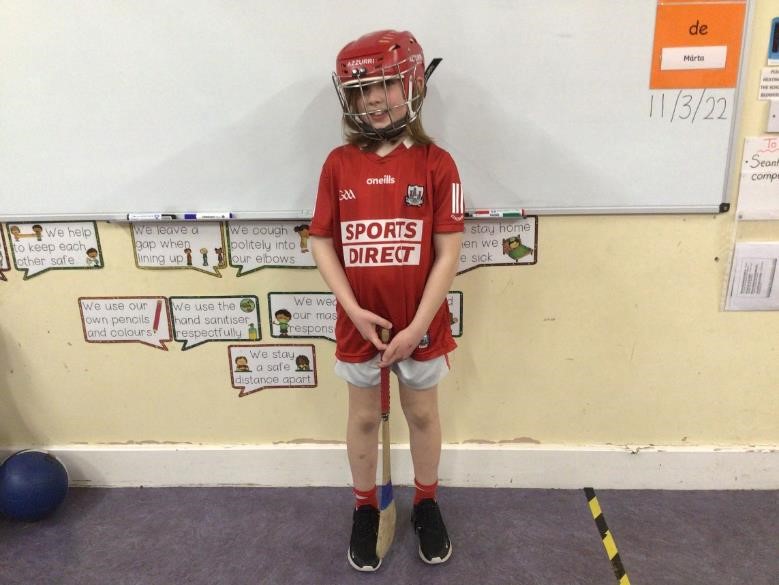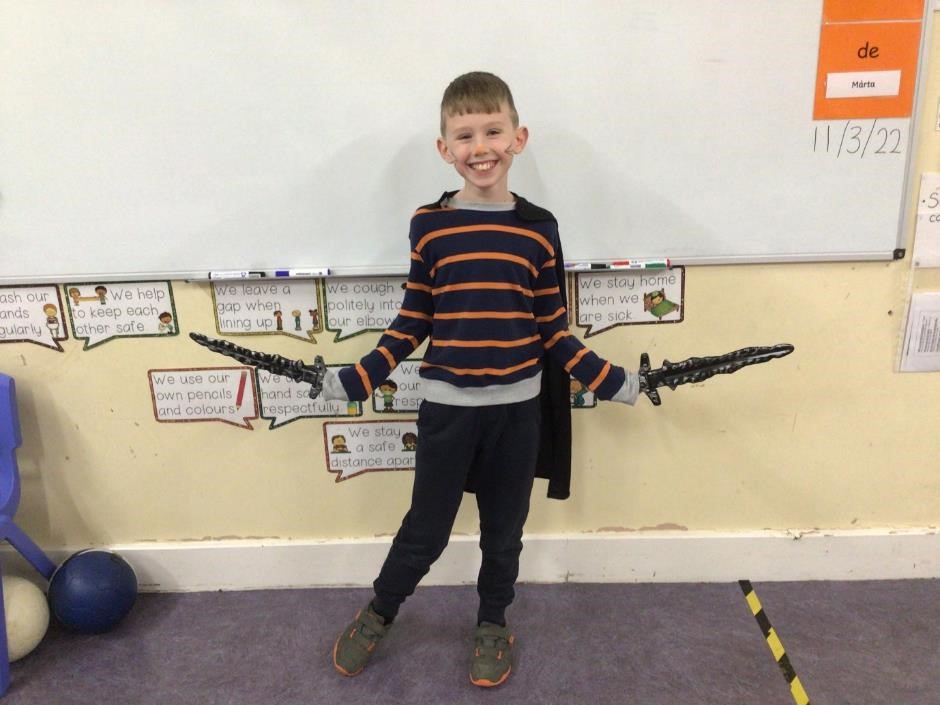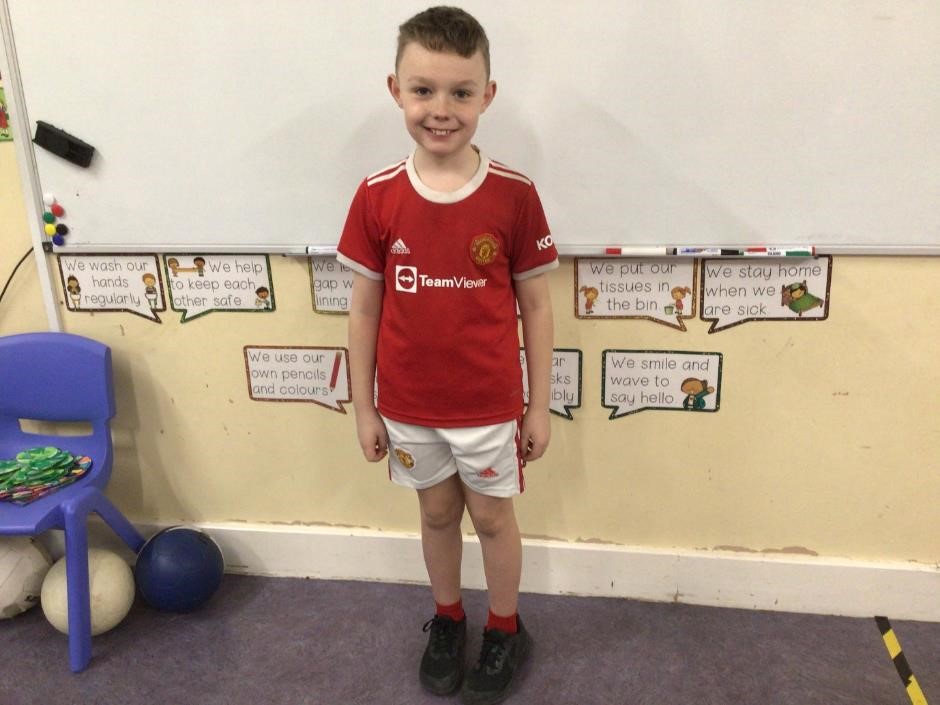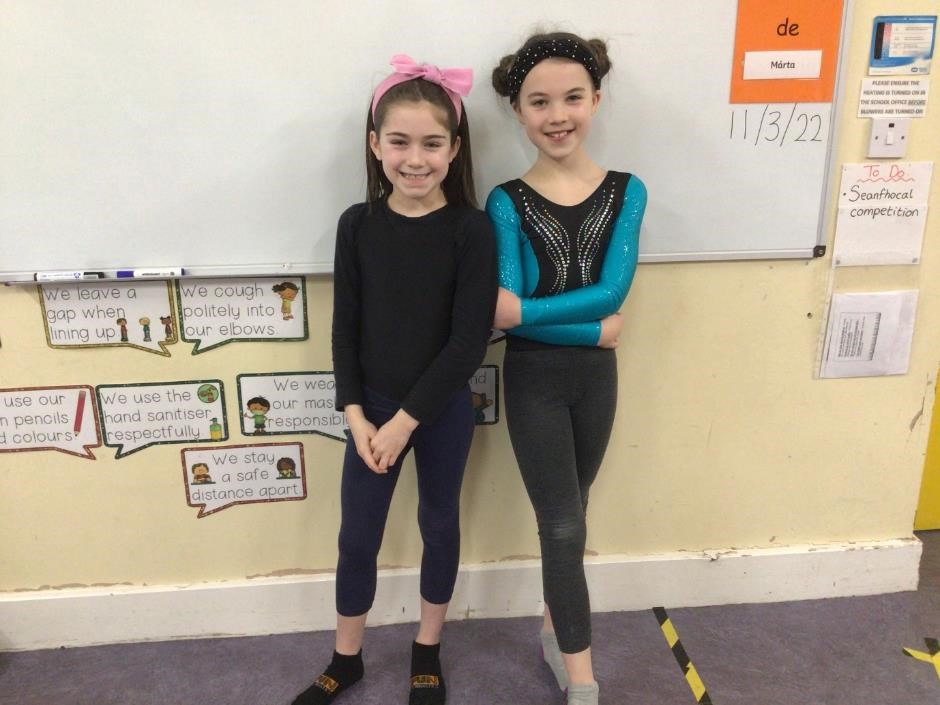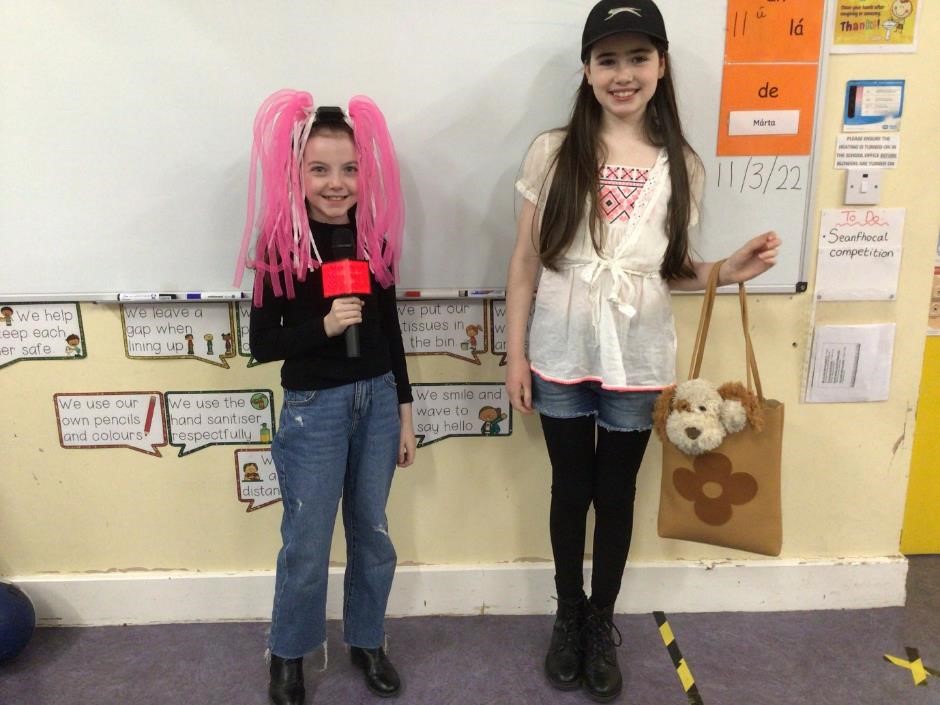 In maths, the children have learned all about 3D shapes, length, and multiplying. We had great fun making various 3D shapes using match sticks and Blu-Tack. The children also write a song to help them learn their 12 times tables. Check out the lyrics below!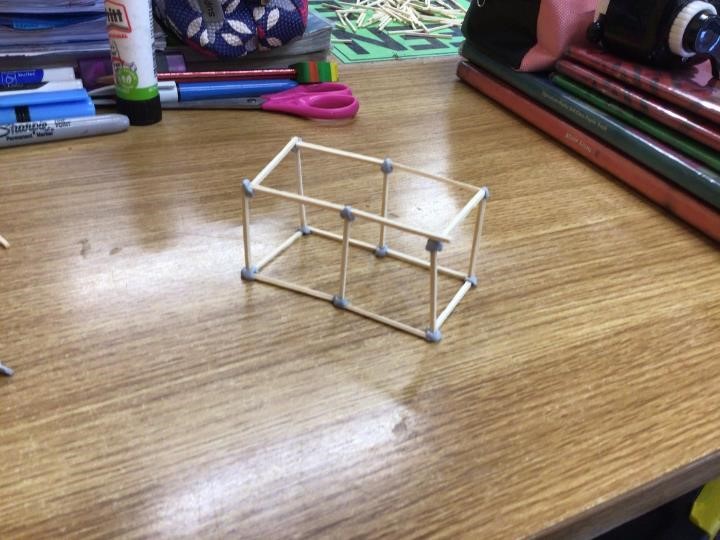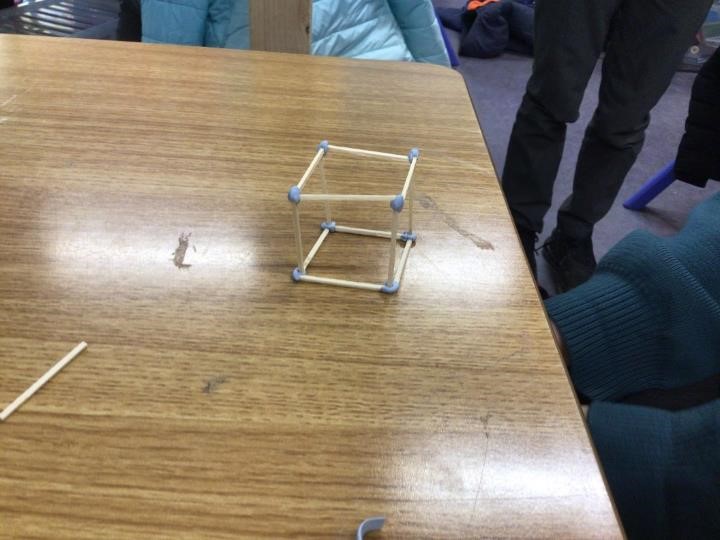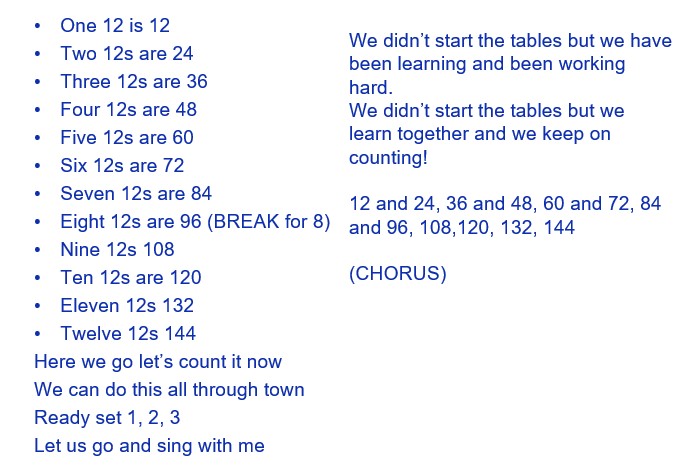 The children have also been working hard in art. We created clay tea coasters, St. Patrick's Day Shamrocks and even sewed butterflies together. The children used different tools to make print shapes into their clay. We decorated our classroom door for St. Patrick's Day too. The children had great fun learning how to sew and use different stitches.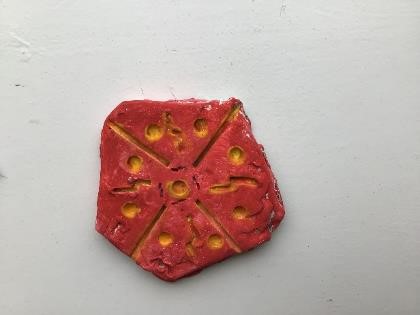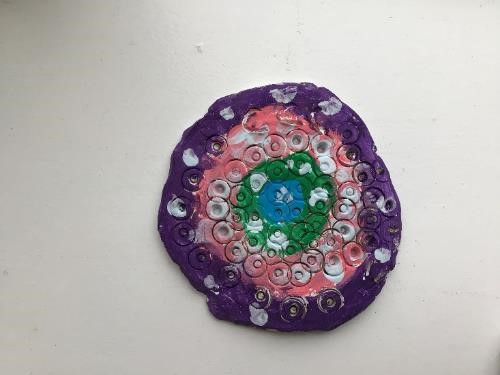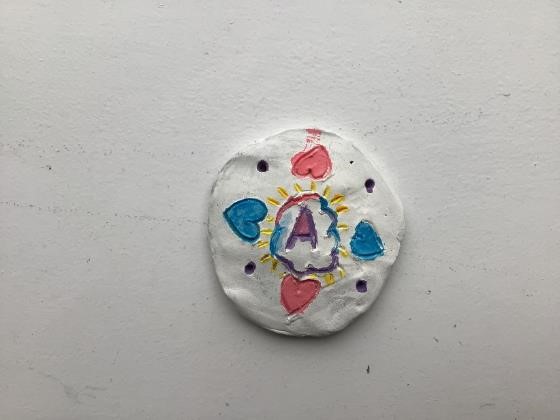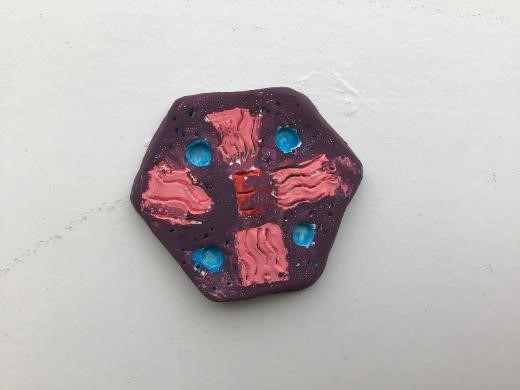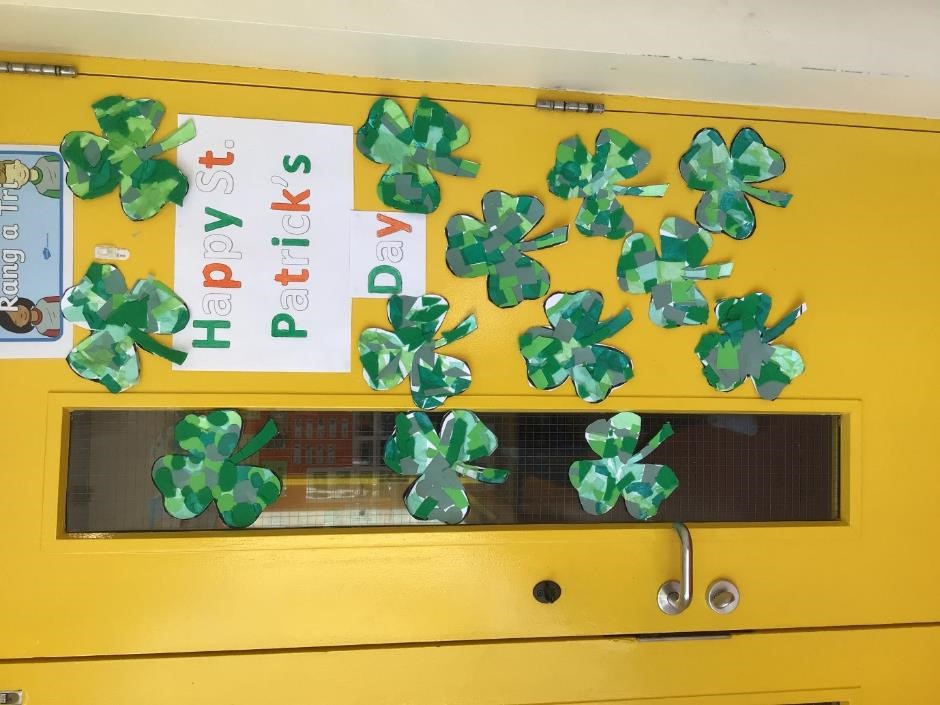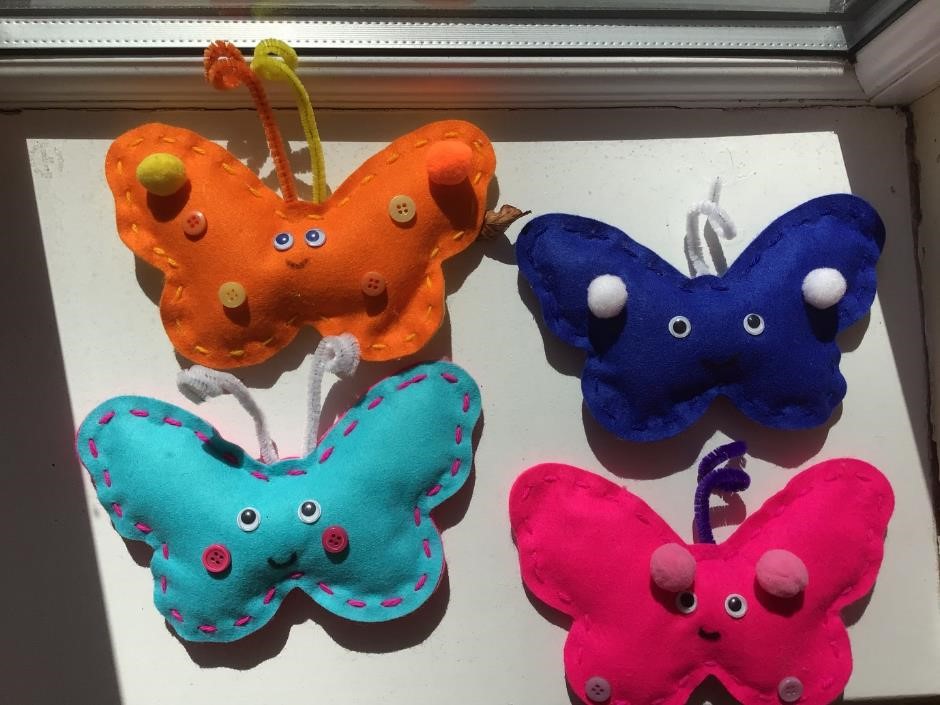 This term, we were exploring printing. We used markers and water to create watercolour backgrounds for our flowers. We also used a toilet roll to print circles on our positive affirmations hearts.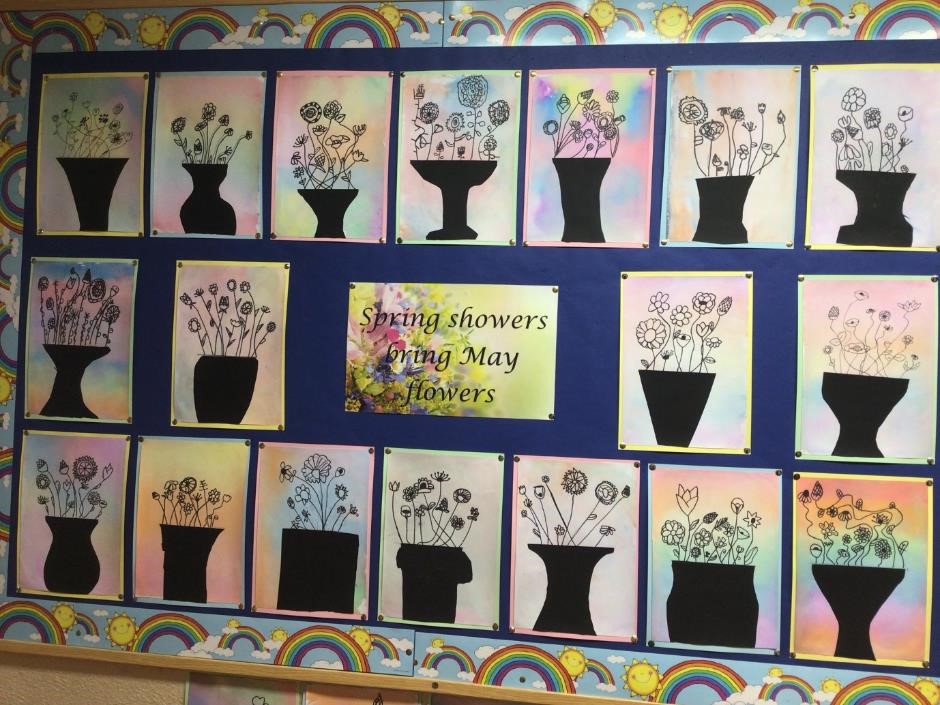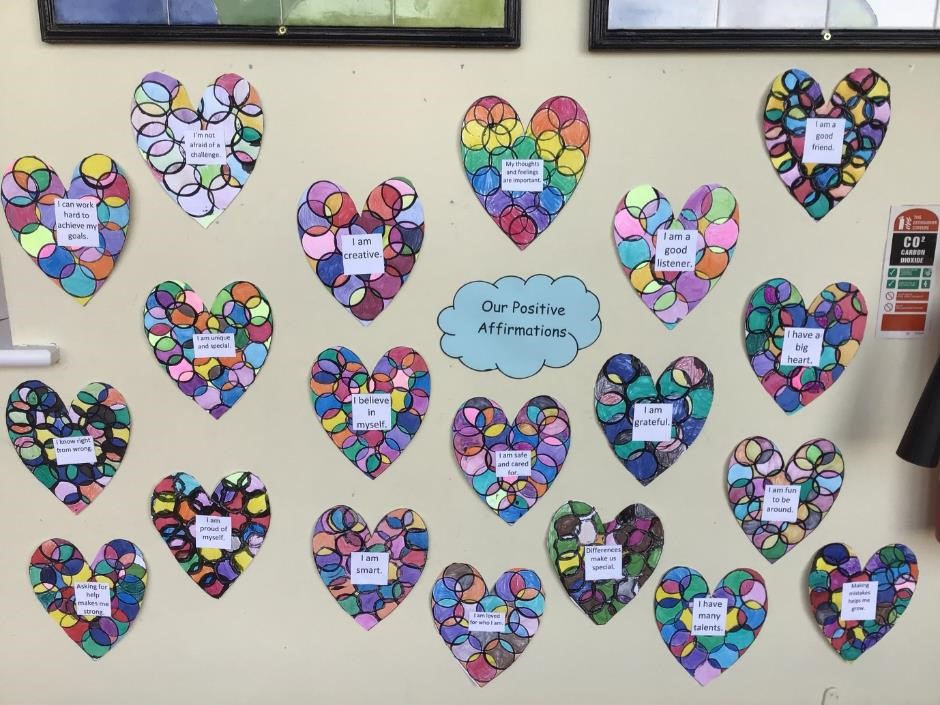 We also constructed musical instruments – 3rd class rock!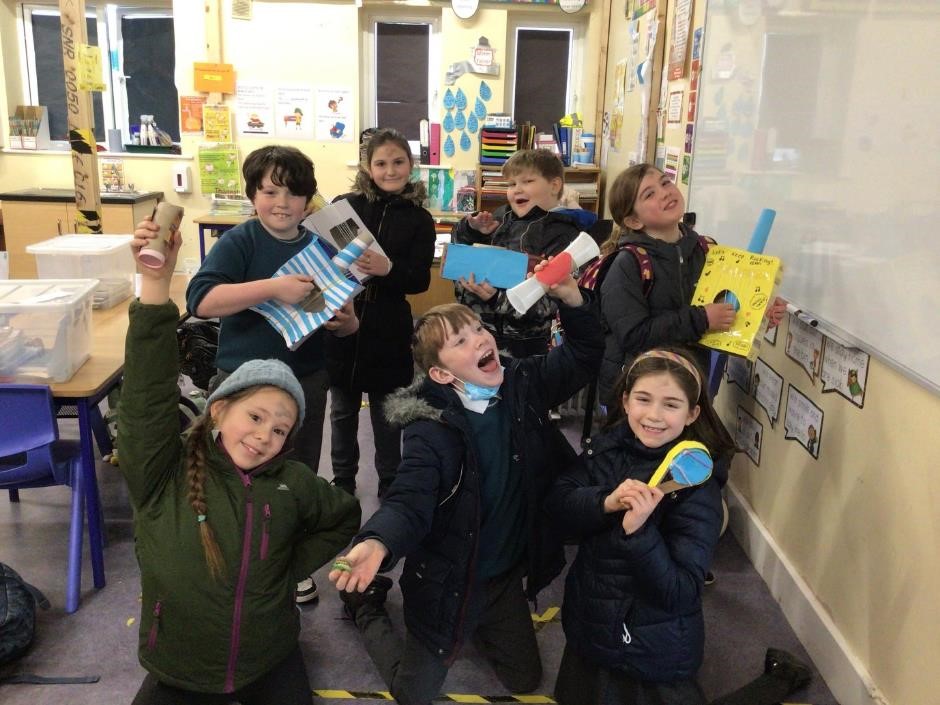 The children were also learning about how we can protect our planet, and the difference between renewable and non-renewable energy. They worked really hard creating posters explaining what we should a shouldn't do to help protect the planet.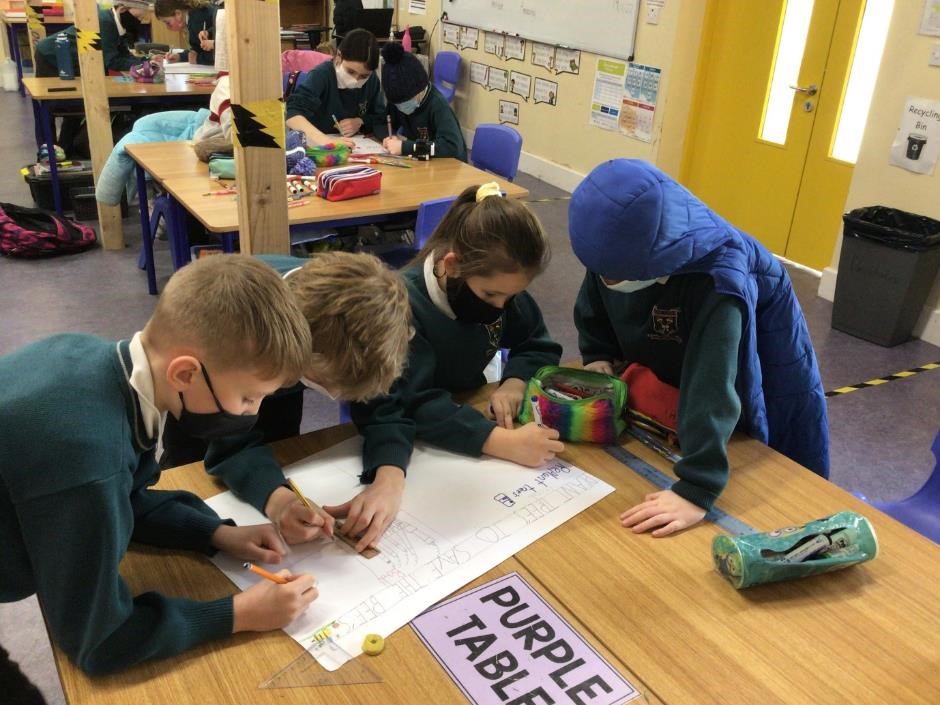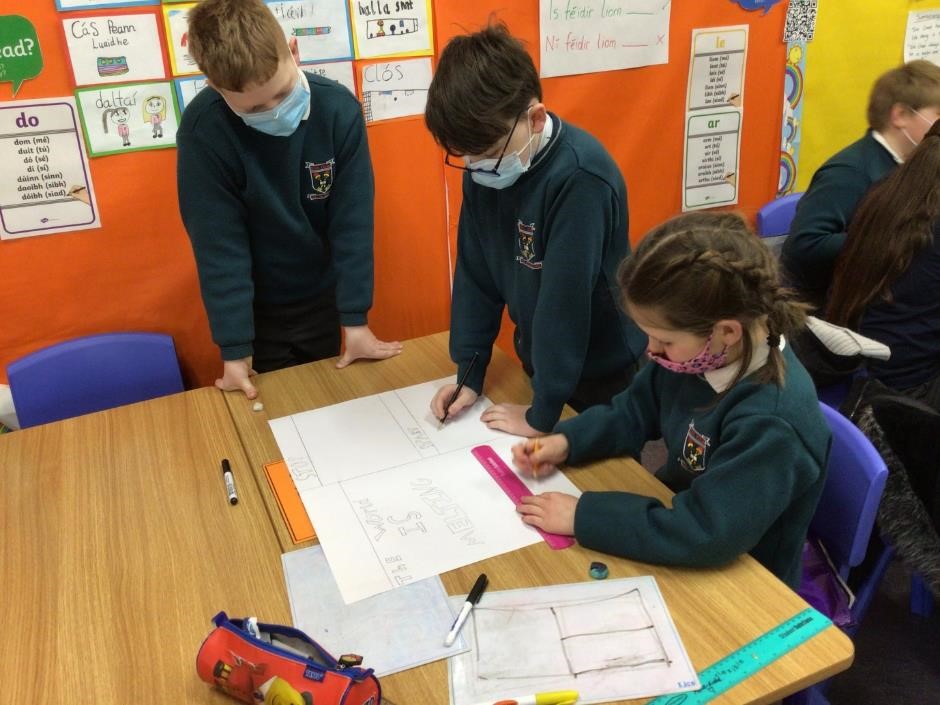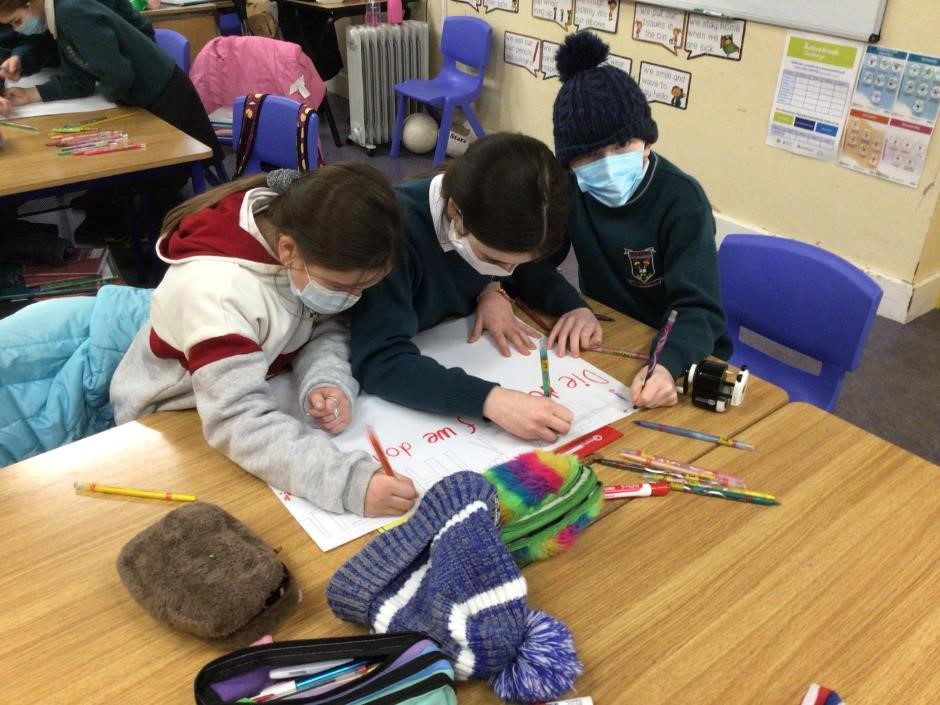 On Pancake Tuesday, each of the children got to order their pancake at the 'bialann'. They did a great job telling the teacher exactly what they wanted on their pancakes!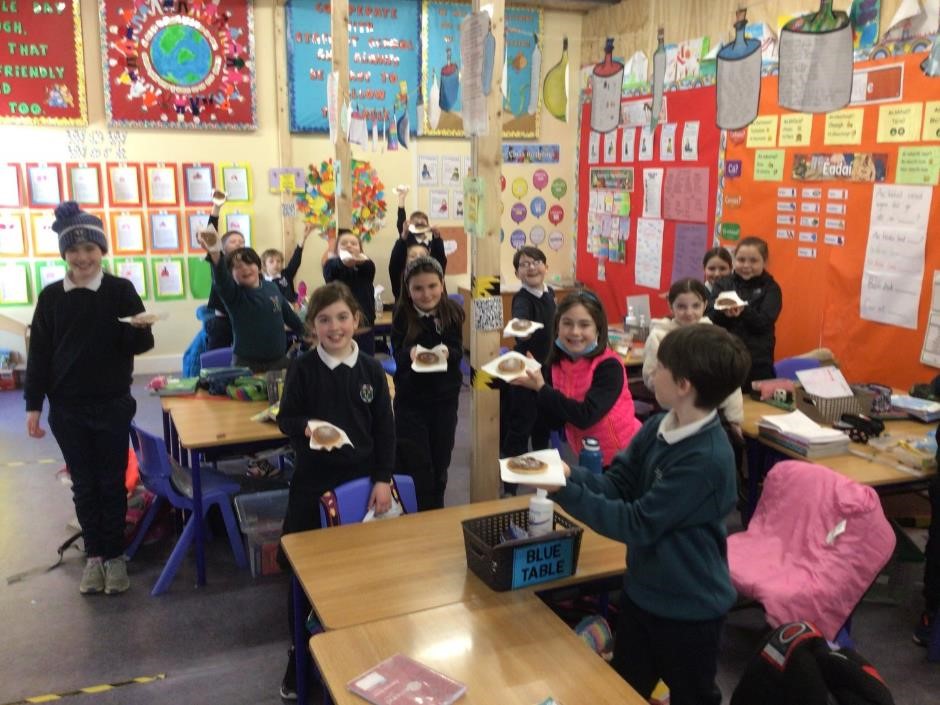 Third class would like to wish all their family and friends a very safe and happy Easter!
November and December 2021
Third class have really enjoyed the last two months at school. We have been busy learning all about Tom Crean and his different voyages. We even wrote a report about him.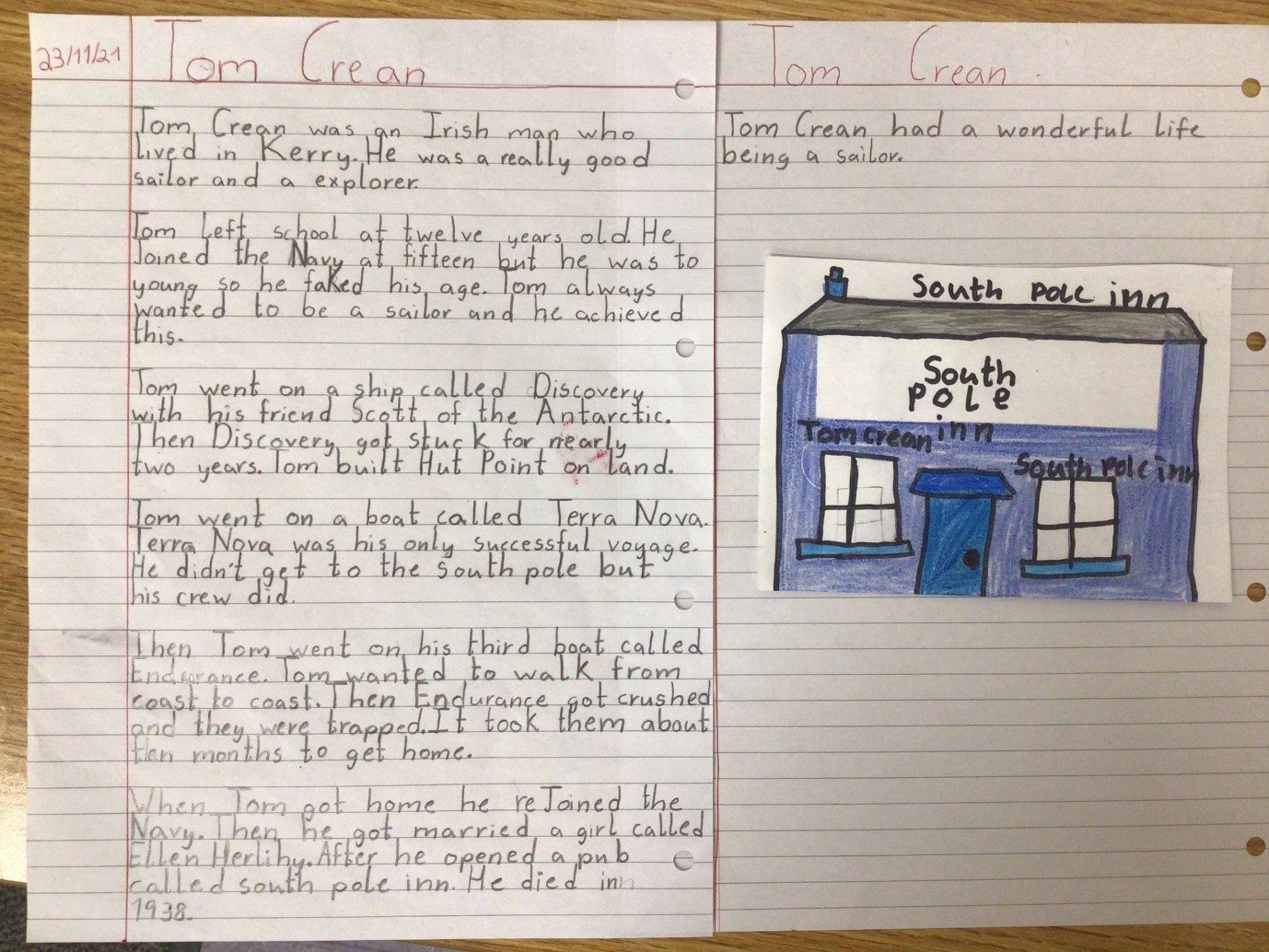 We also took part in a Heritage in Schools zoom call and learned all about wild animals in Ireland. We focused on foxes and badgers. We created their footprints, drew pictures of them, looked for their tracks outside and wrote reports about them too.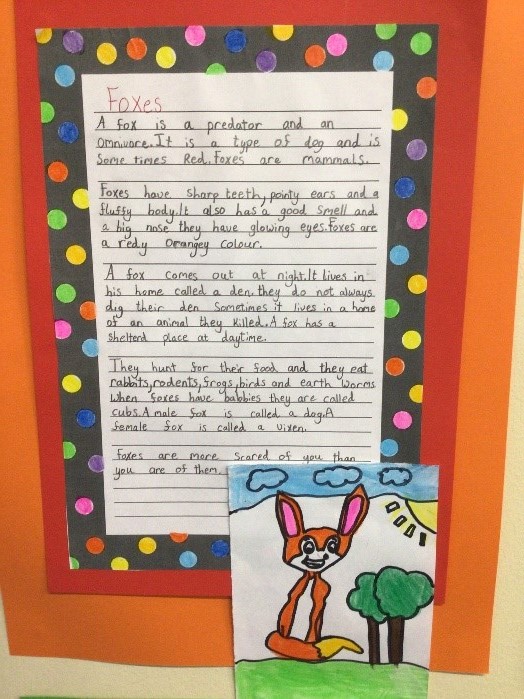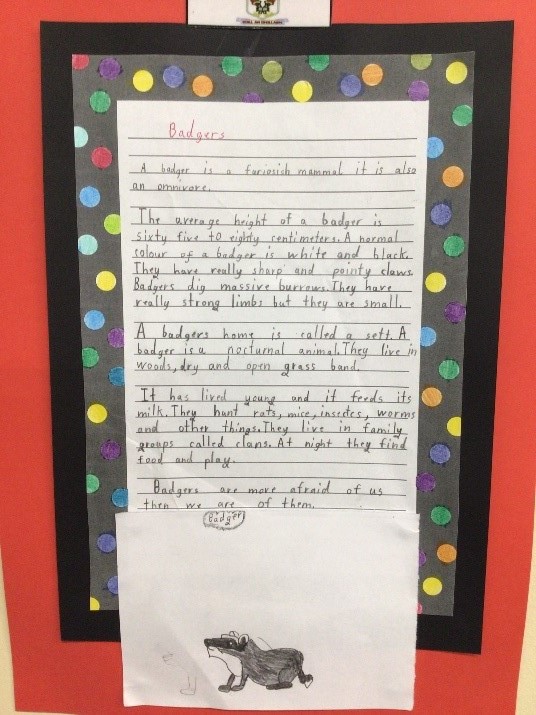 We also learned about all the different periods of the Stone Age. The children made Stone Age tools outside at lunch and at home using sticks and stones.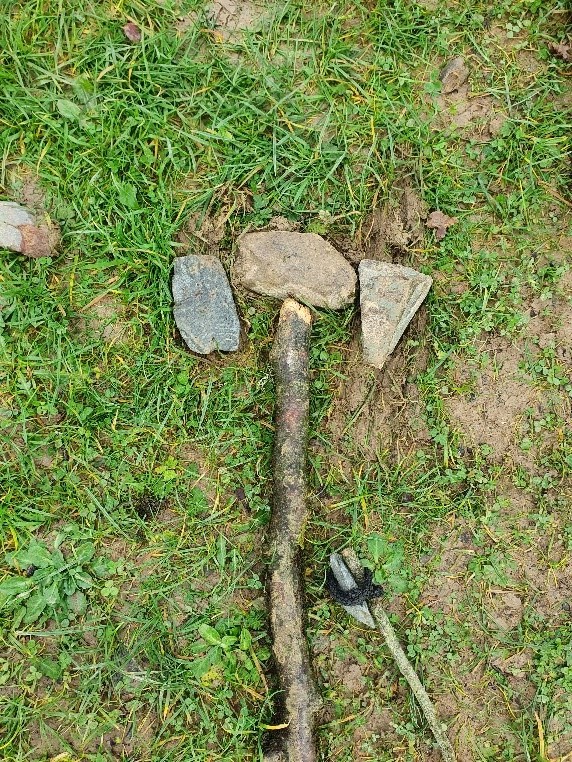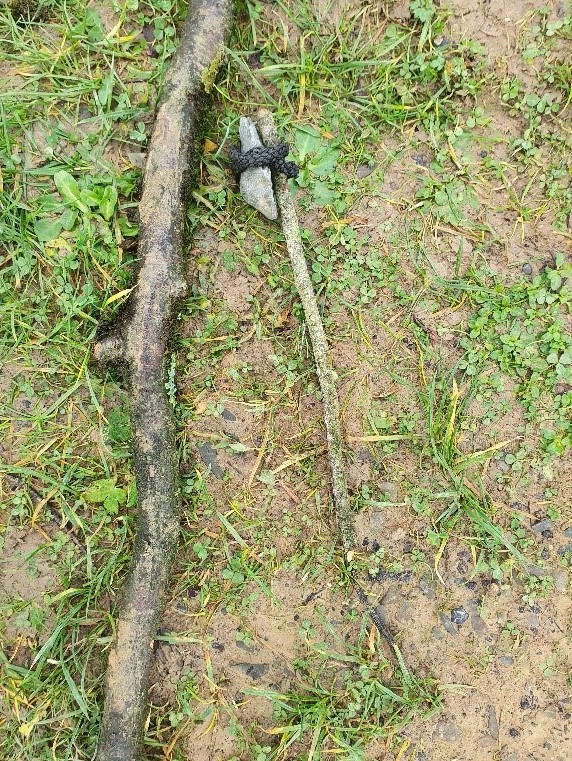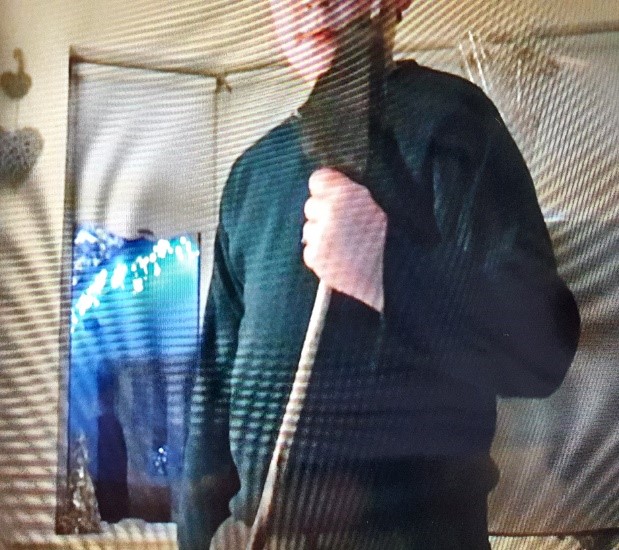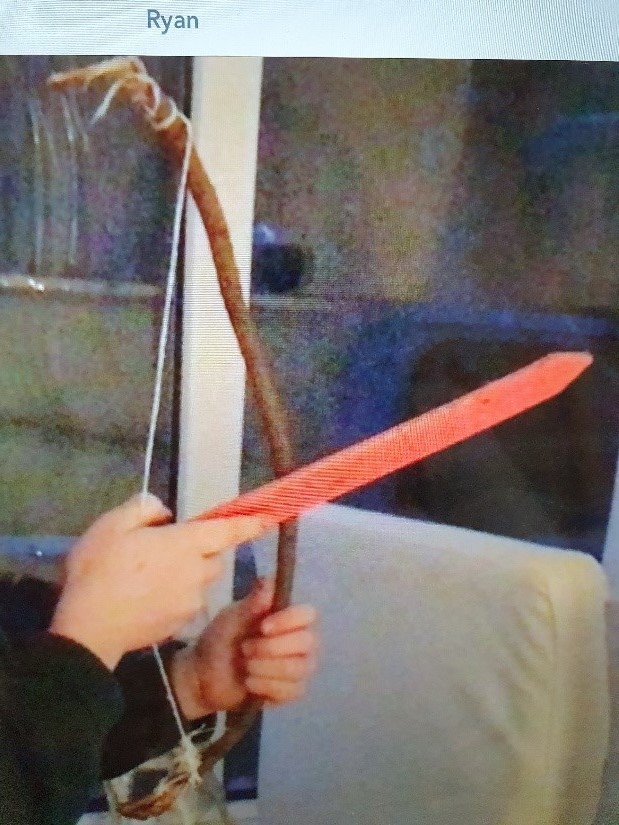 We have been busy in maths learning all about money, time and multiplying. The children are having a great time playing 'King or Queen of the Tables' battling it out for the title!
We were learning all about 'Sa Bhaile' in Irish. Each of the children wrote a very interesting piece describing their houses. They also wrote their Santa Letter 'as Gaeilge'.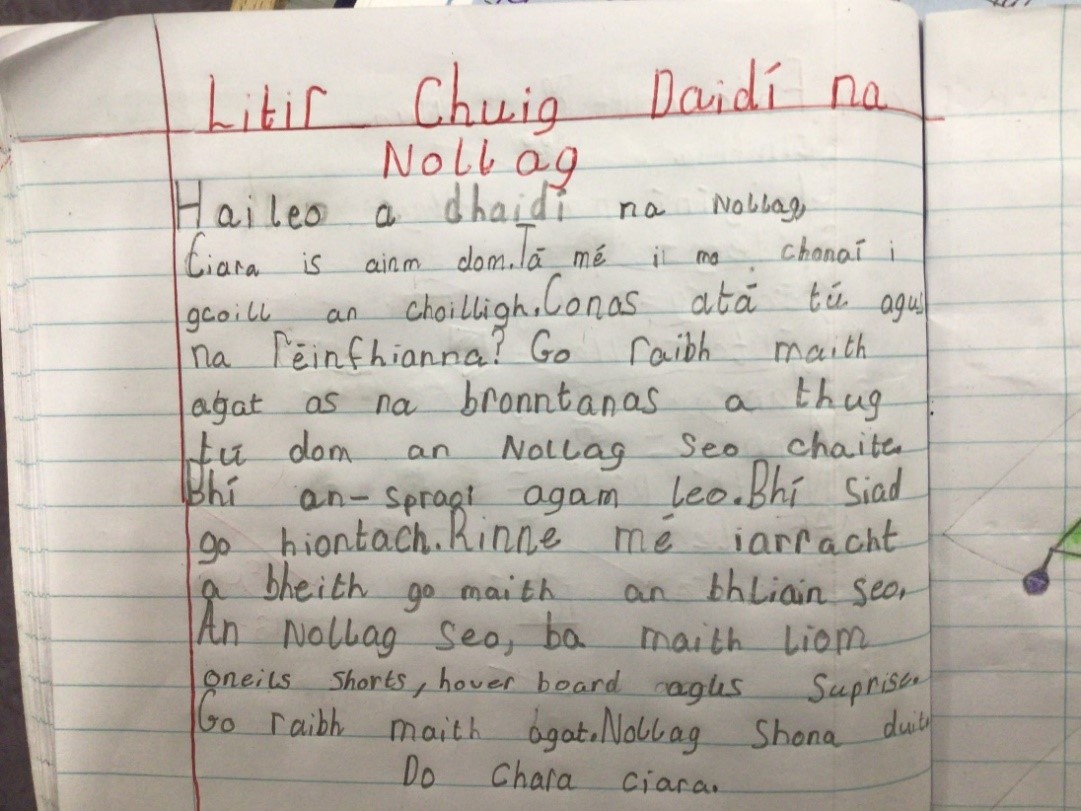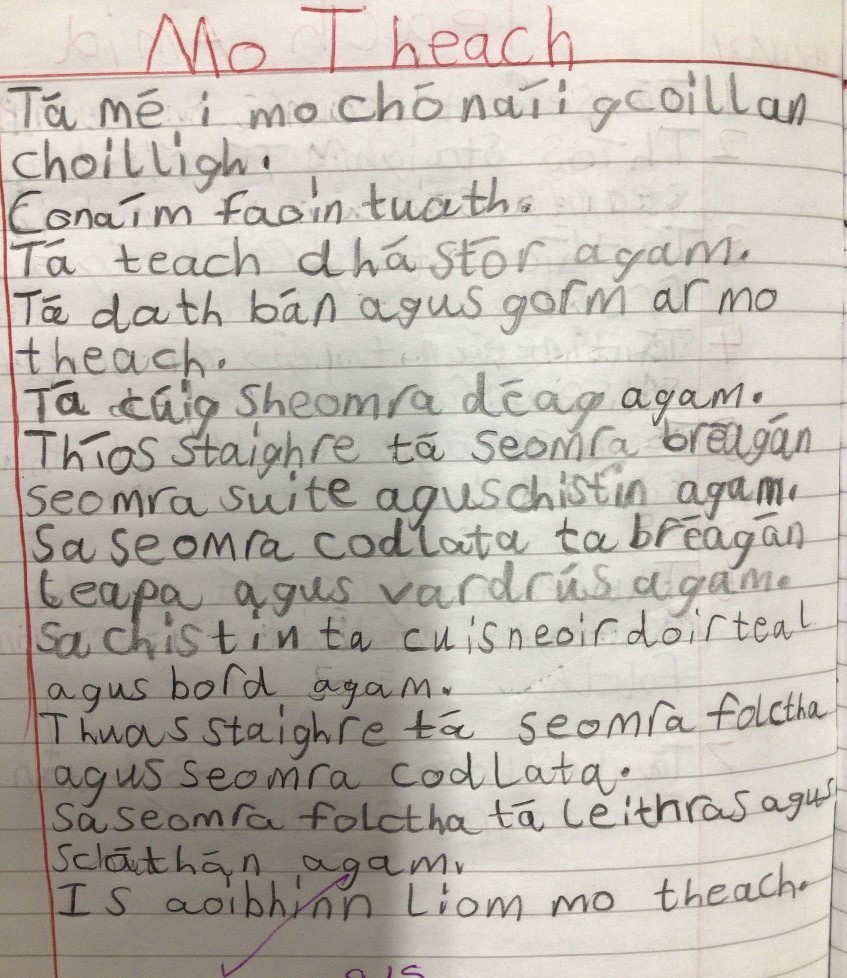 The children created lots of Winter and Christmas art over the past two months. We were focusing on drawing and fabric and fibre. The children enjoyed creating different drawings using oil pastels and chalk.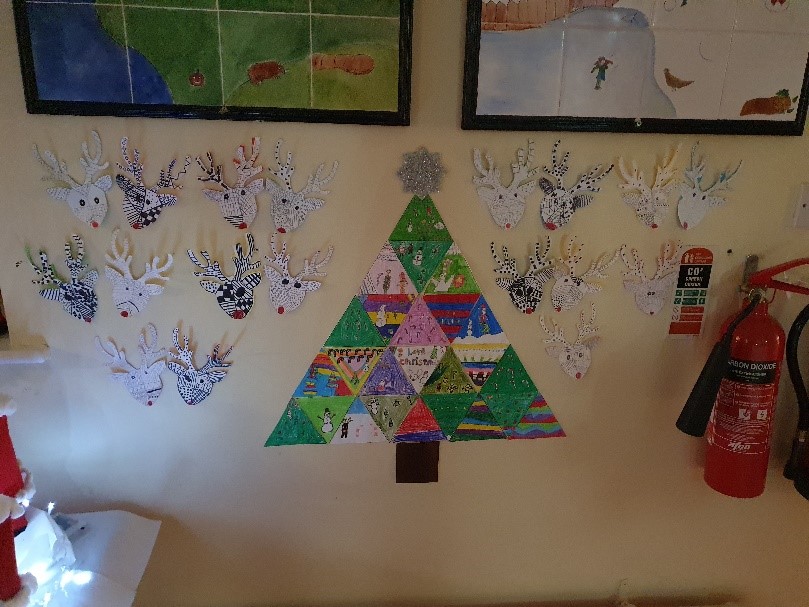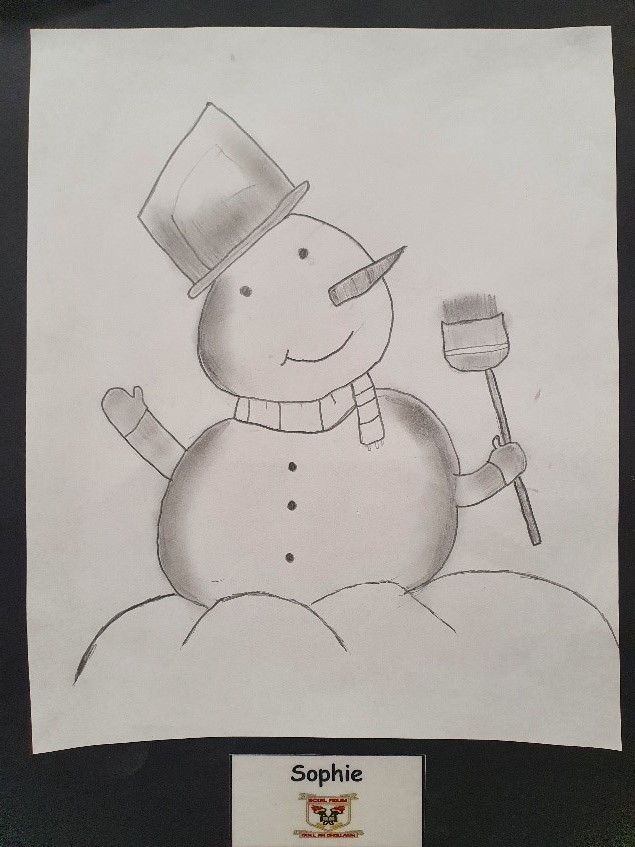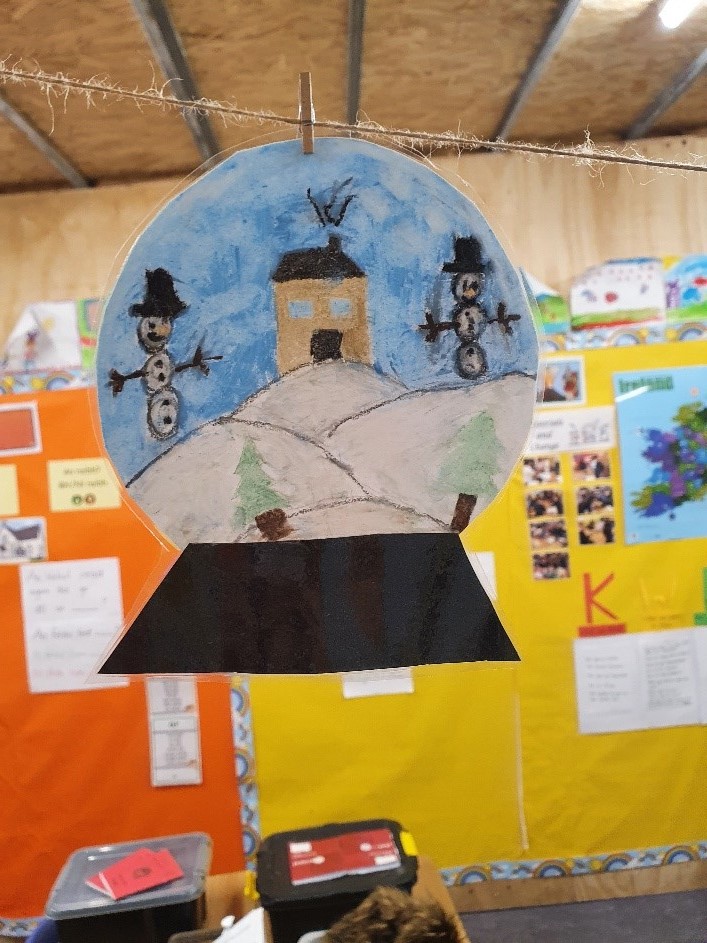 We also constructed Santa's Village outside our classroom. The children used recycled materials, felt and lots of glue to create each Santa!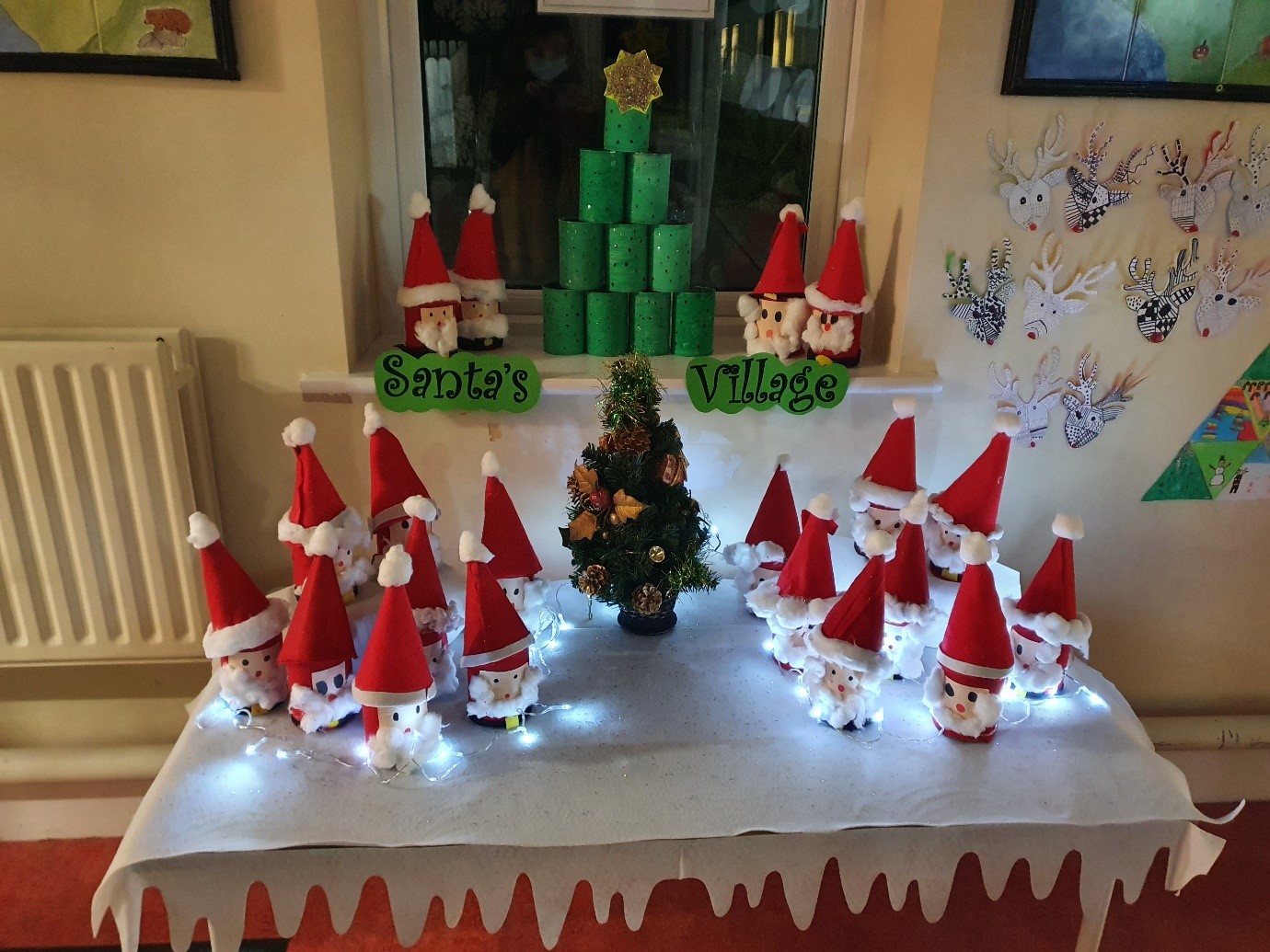 The children in Third Class have been preparing Christmas songs and a poem during the month of December. We would like to wish you all a very happy and safe Christmas.
We have been keeping all the teachers and Mrs Brady entertained with our wonderful Christmas songs. We learned to sing Joy to the World and Rocking around the Christmas Tree and we sound sensational. We also learned the poem Stocaí Beaga Buí.
---
September & October 2021
We had great fun making our pumpkin tea light lanterns to help decorate the classroom.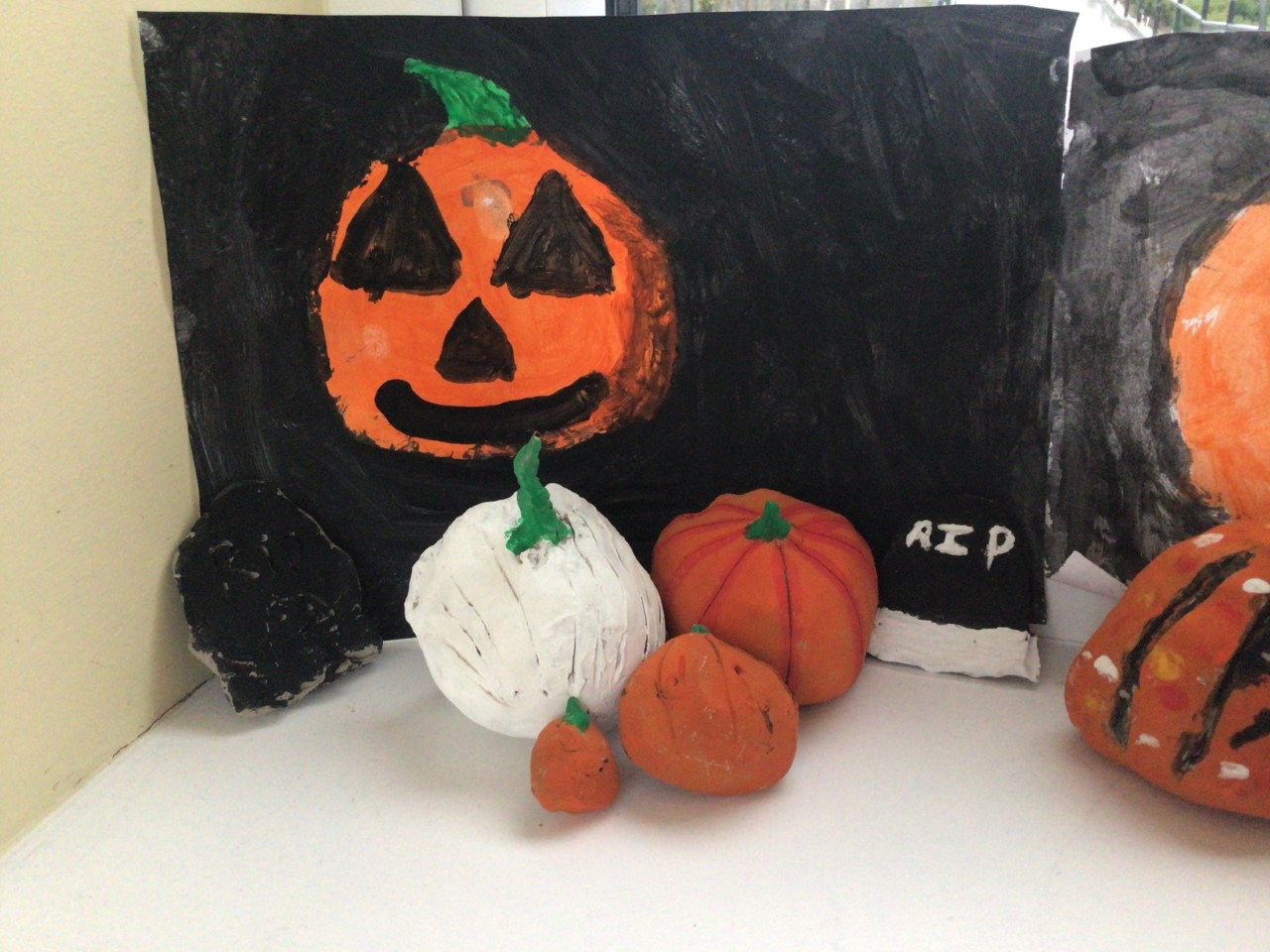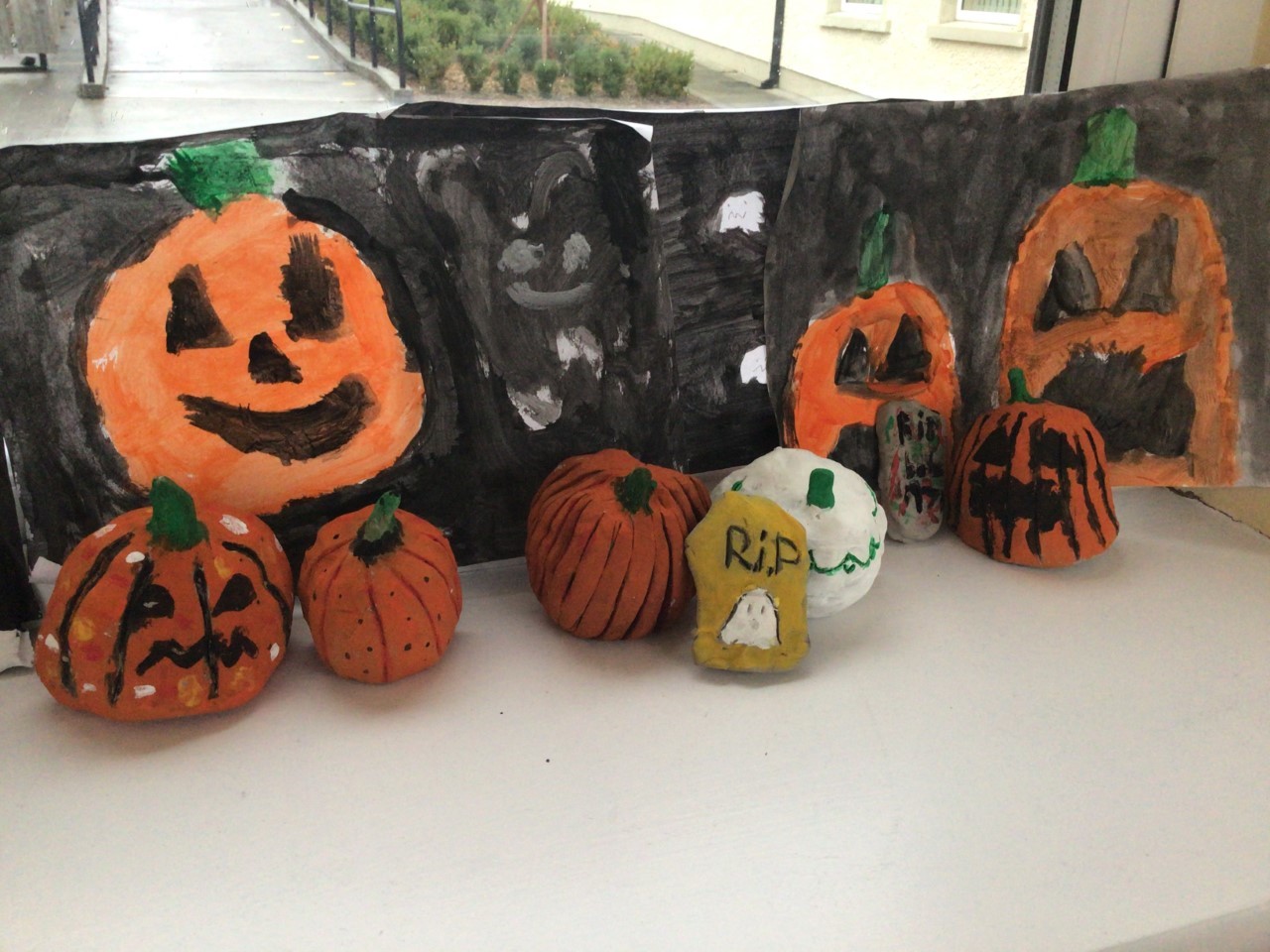 We had a spooky time learning about Hallowe'en and practising our Hallowe'en poem.
We have been busy learning all about materials and how they change - we even learned how to make meringue!