5th class have been learning about Mexico and the traditions associated with Mexico.
One of these traditions is the Day of the Dead festival in which Mexican people come together and remember those who have passed away in their families. This is similar to our All Souls' Day that we celebrate in November.
In Mexico, the Mexican paper create and decorate their own masks to honour their dead.
5th class designed their own skulls and decorated them too.

Garden of Remembrance
5th class coloured in flowers and wrote the names of those who have passed away from their families.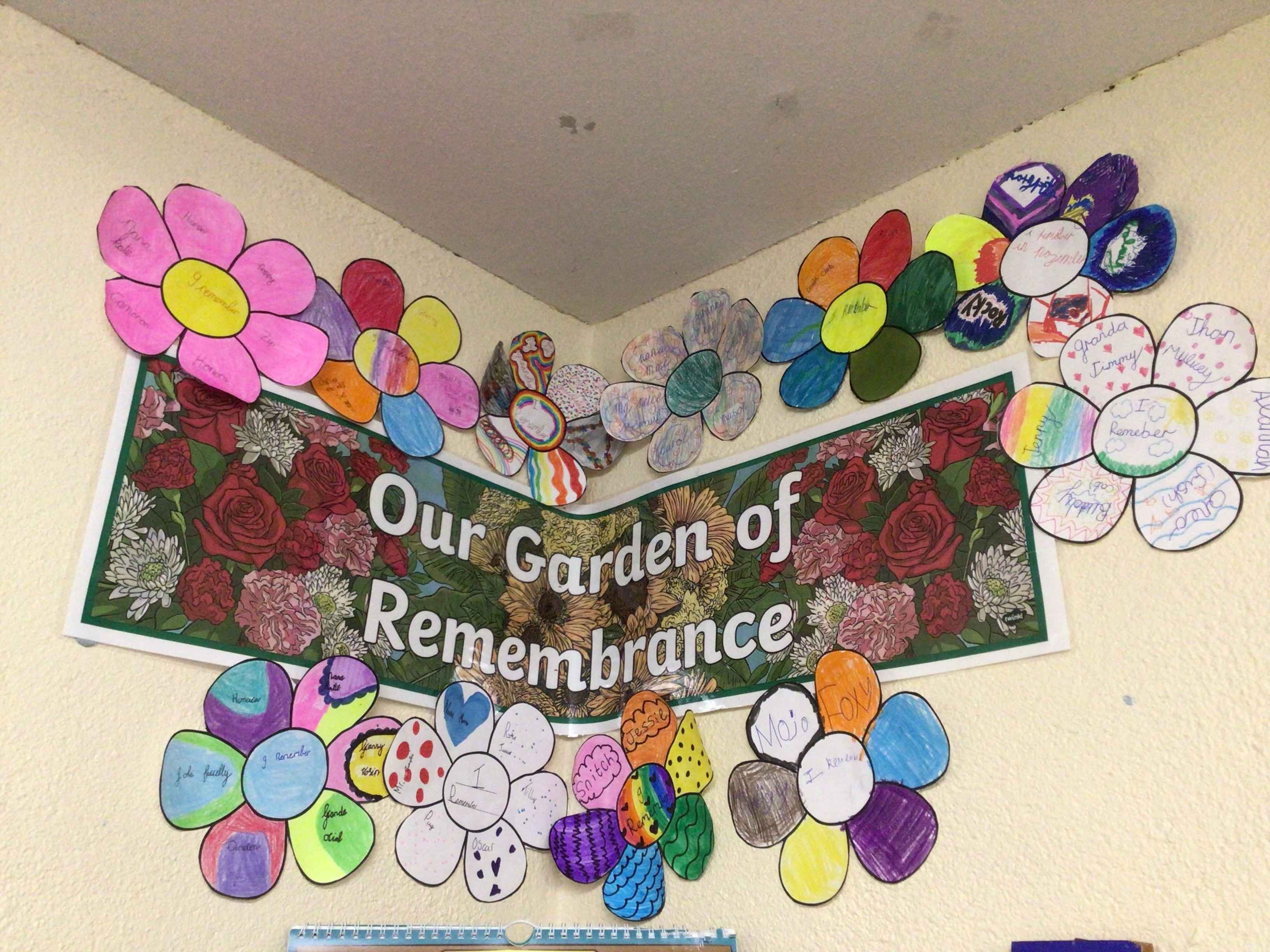 Celtic Knots by 5th class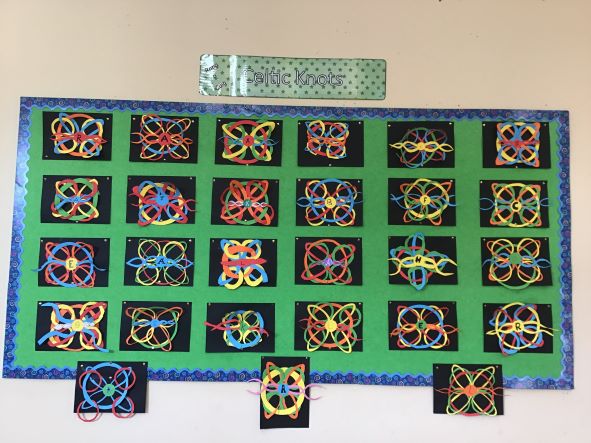 The Last Supper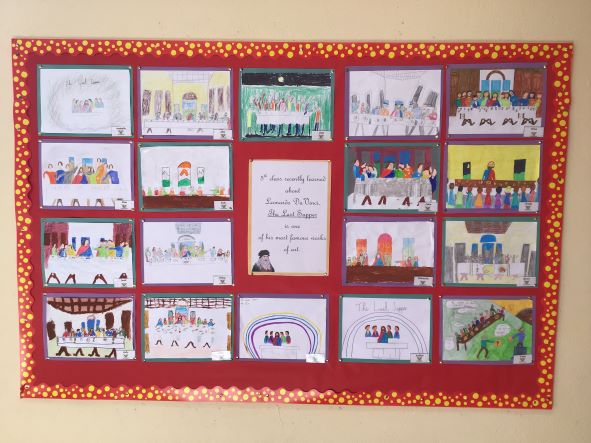 Congratulations to our Eva Pilipaviciute in 5th who won the Finbar Conway Academy Feis in Luton in the UK last weekend.
This weekend (10/4/2022), Eva is competing in the World Championships in Belfast. We are wishing all the very best of luck 🎉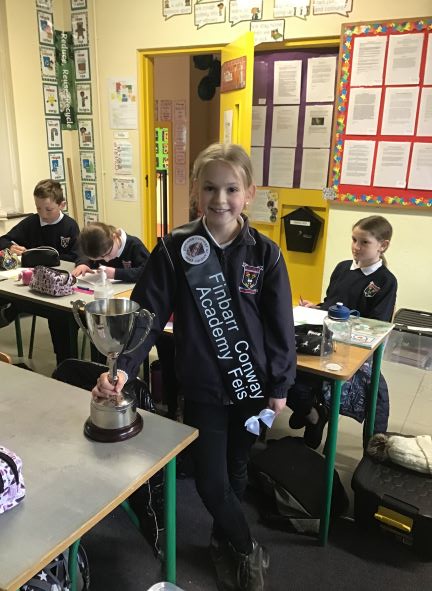 November & December 2021
Fifth Class would like to get you in the Christmas spirit! We have been learning to sing We Three Kings this year. We sound great.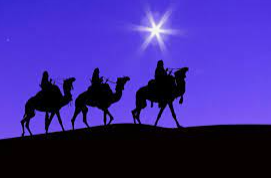 We have been very busy decorating our classroom for Christmas. We made these beautiful Christmas Trees. Each child got a selection of cut out triangles and they were asked to draw a Christmas picture.
We got a great selection, including snowmen, Christmas cookies, snowflakes, the Late Late Toy Show, the Nativity, Christmas baubles, candy canes.....the list goes on! We are very proud of our work.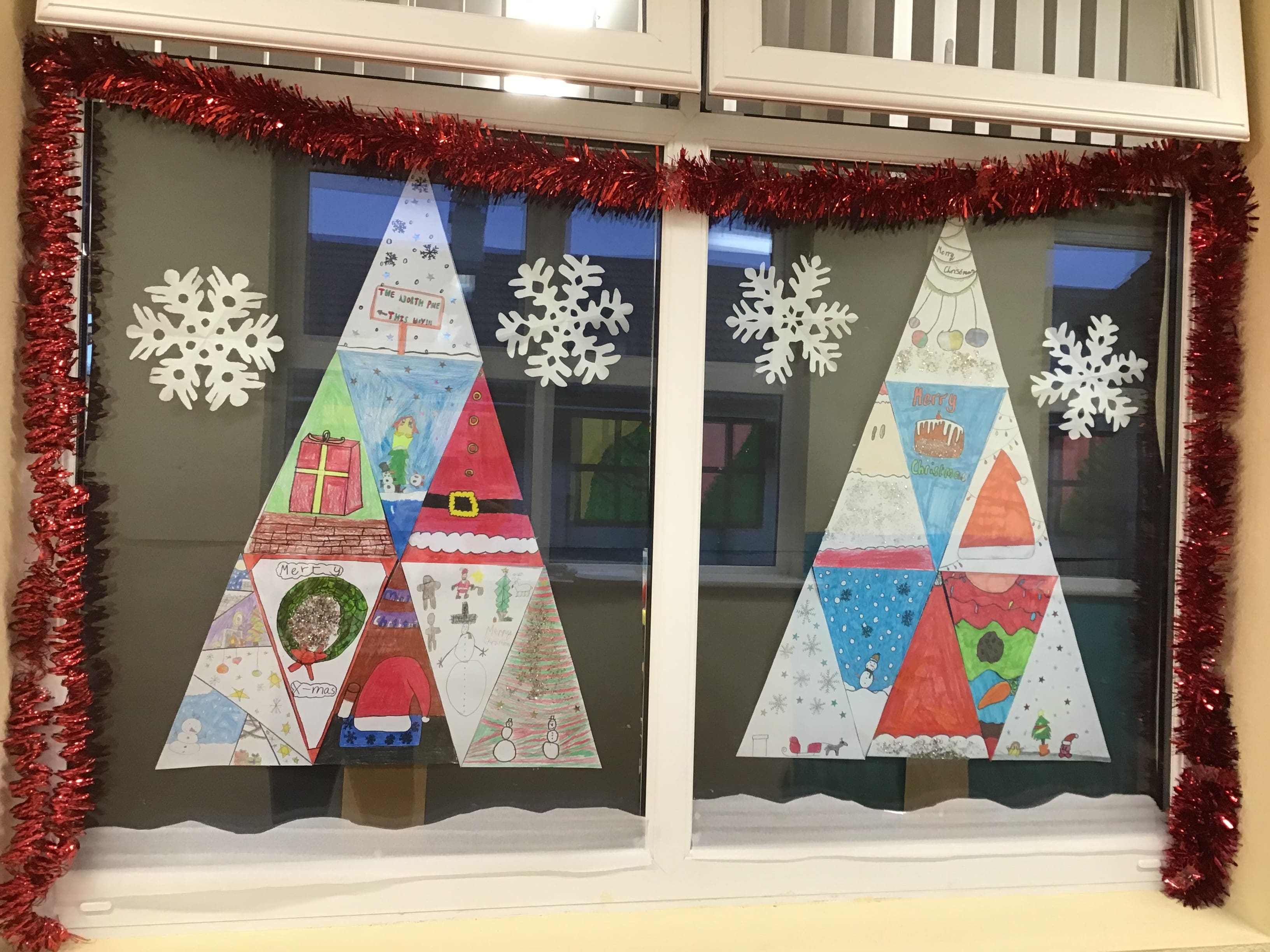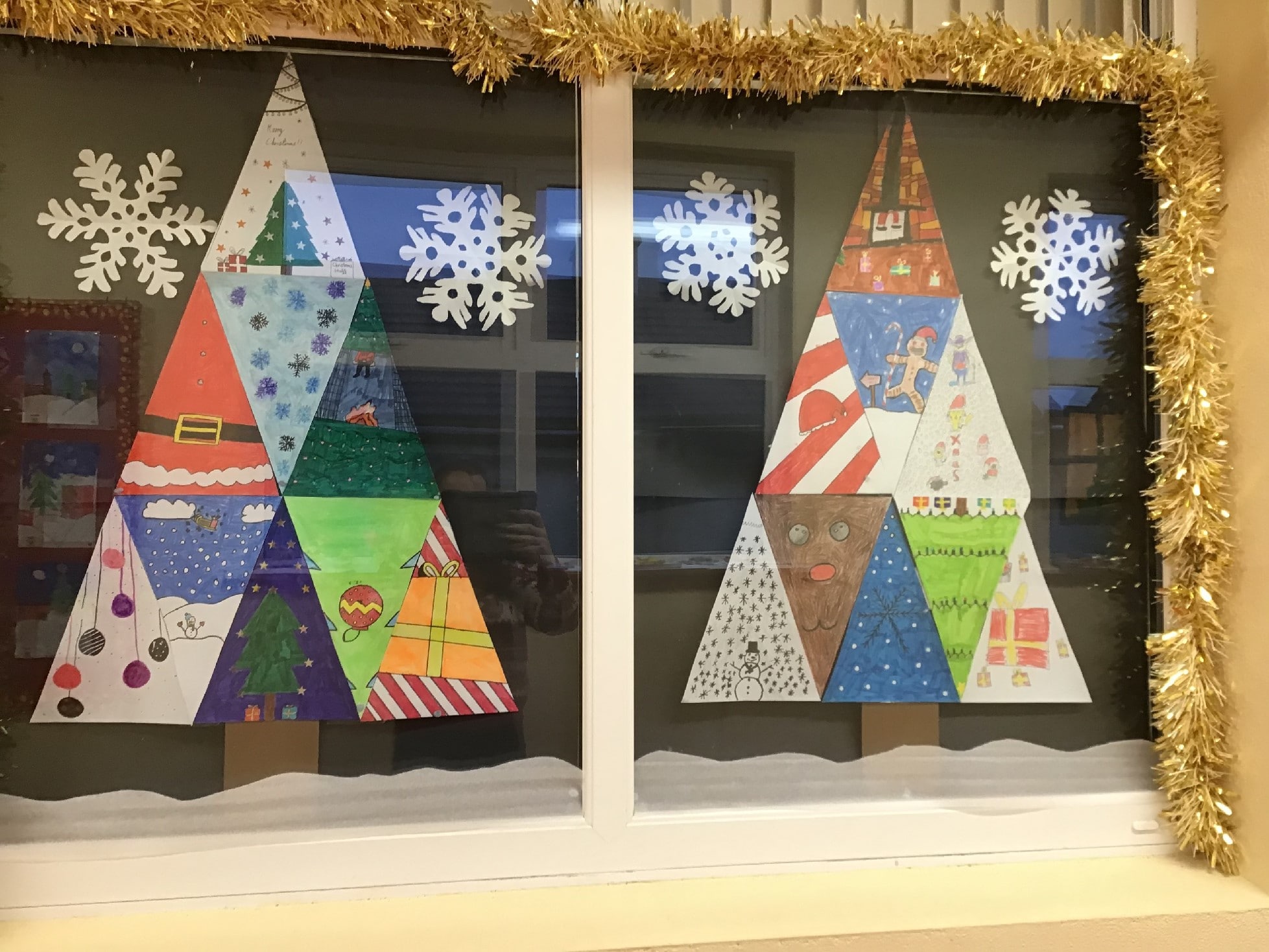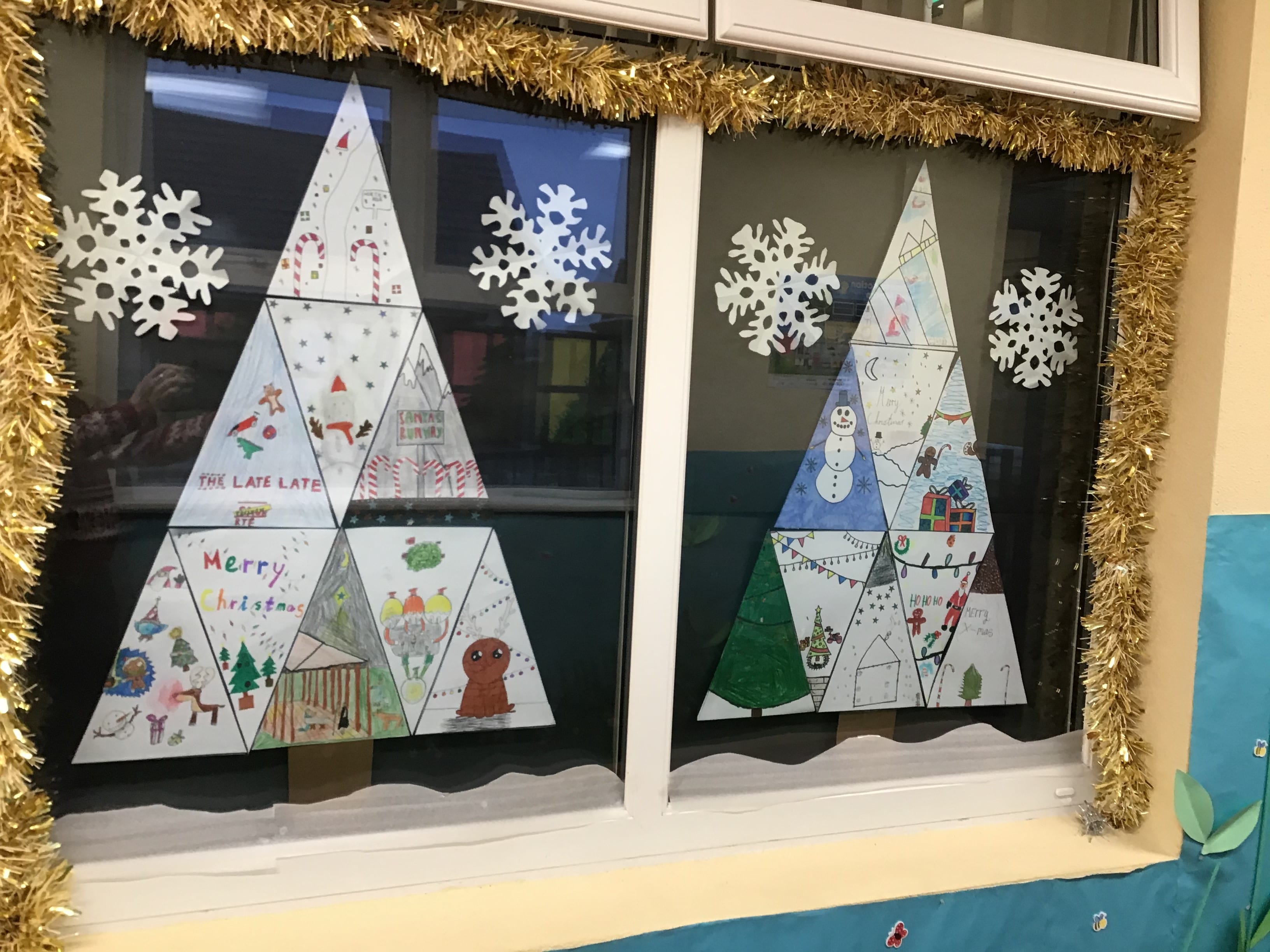 Bhíomar an-ghnóthach ag bácáil brioscaí sceallaí seacláide! Bhlais siad go maith!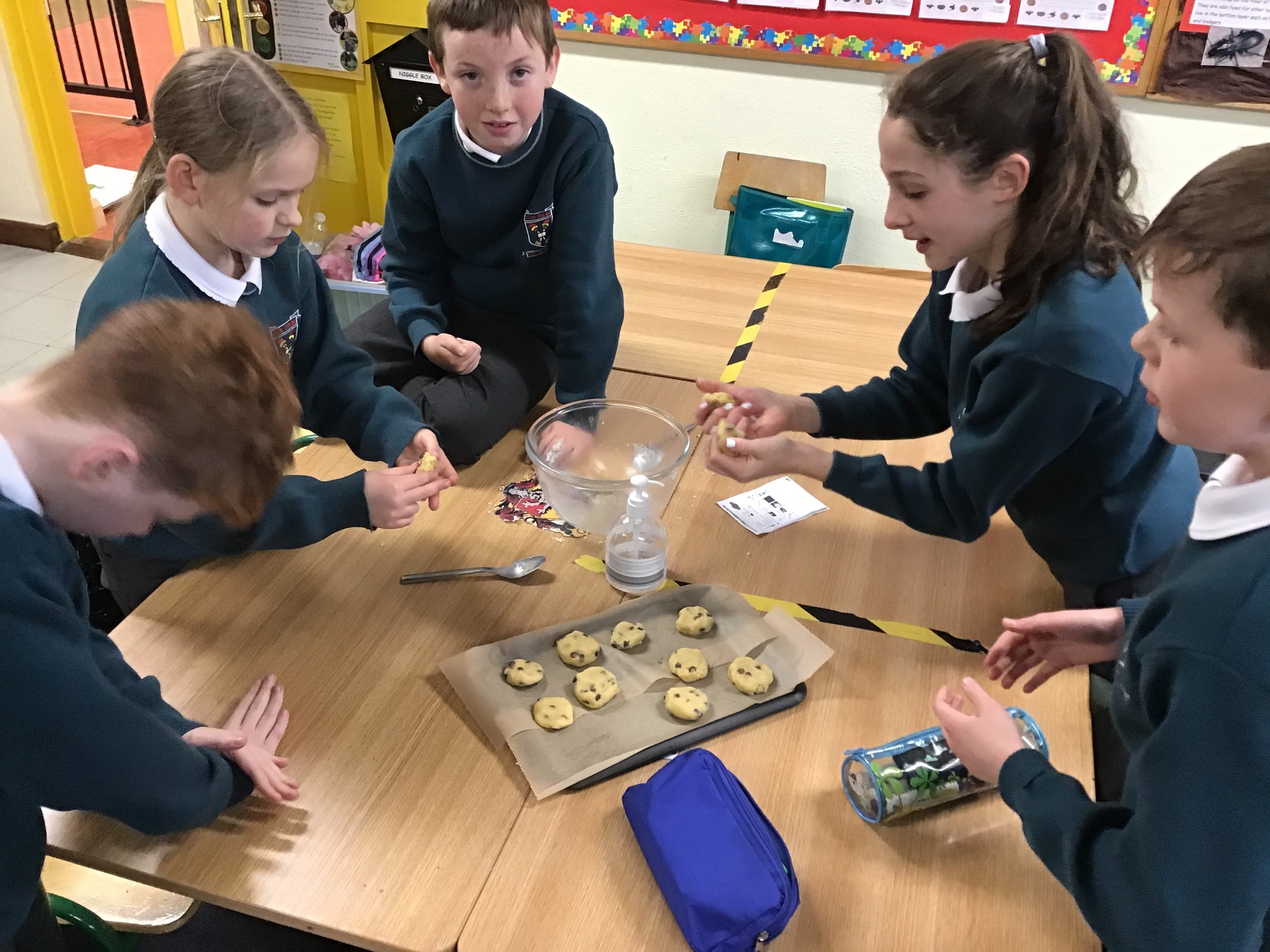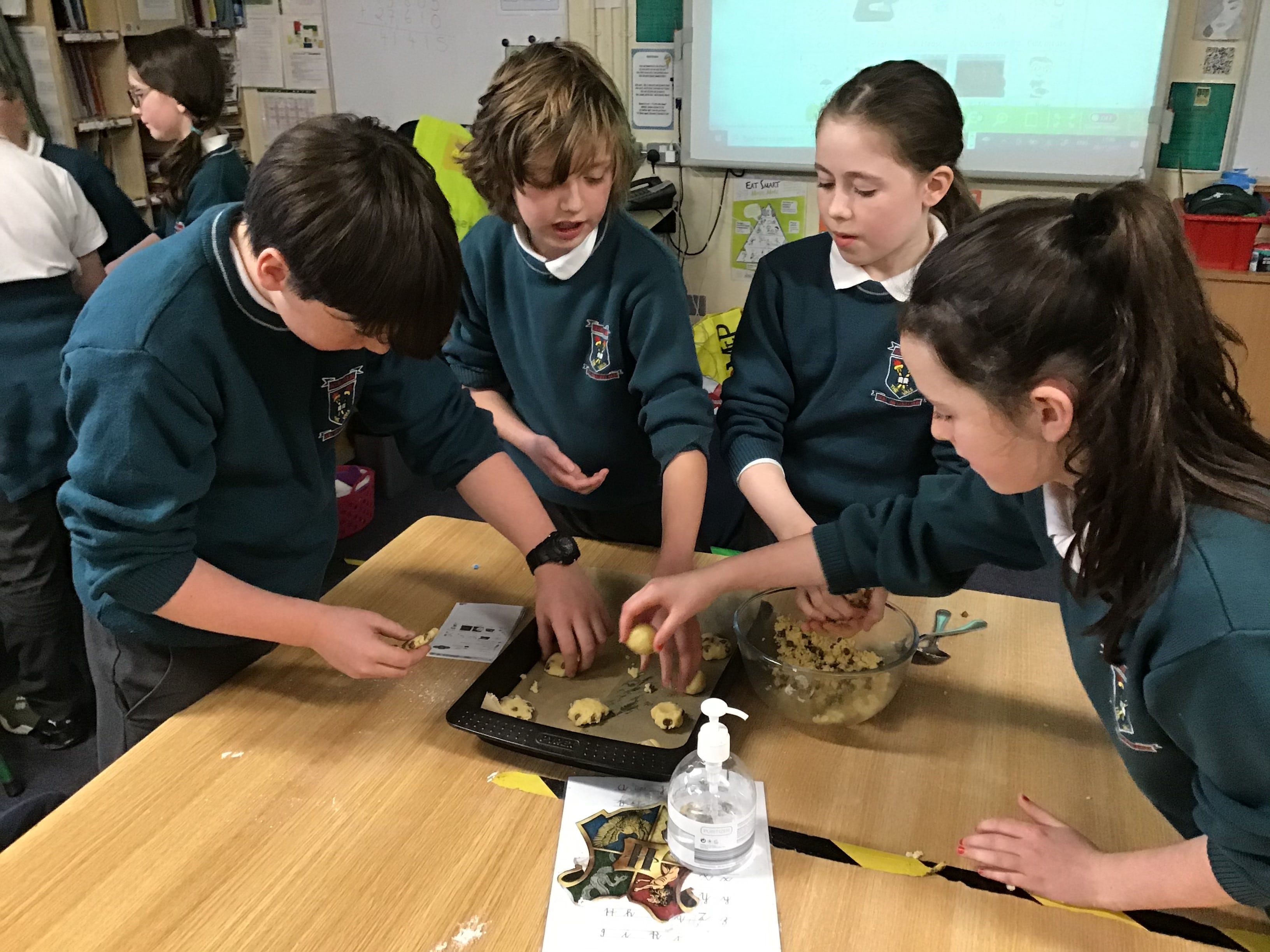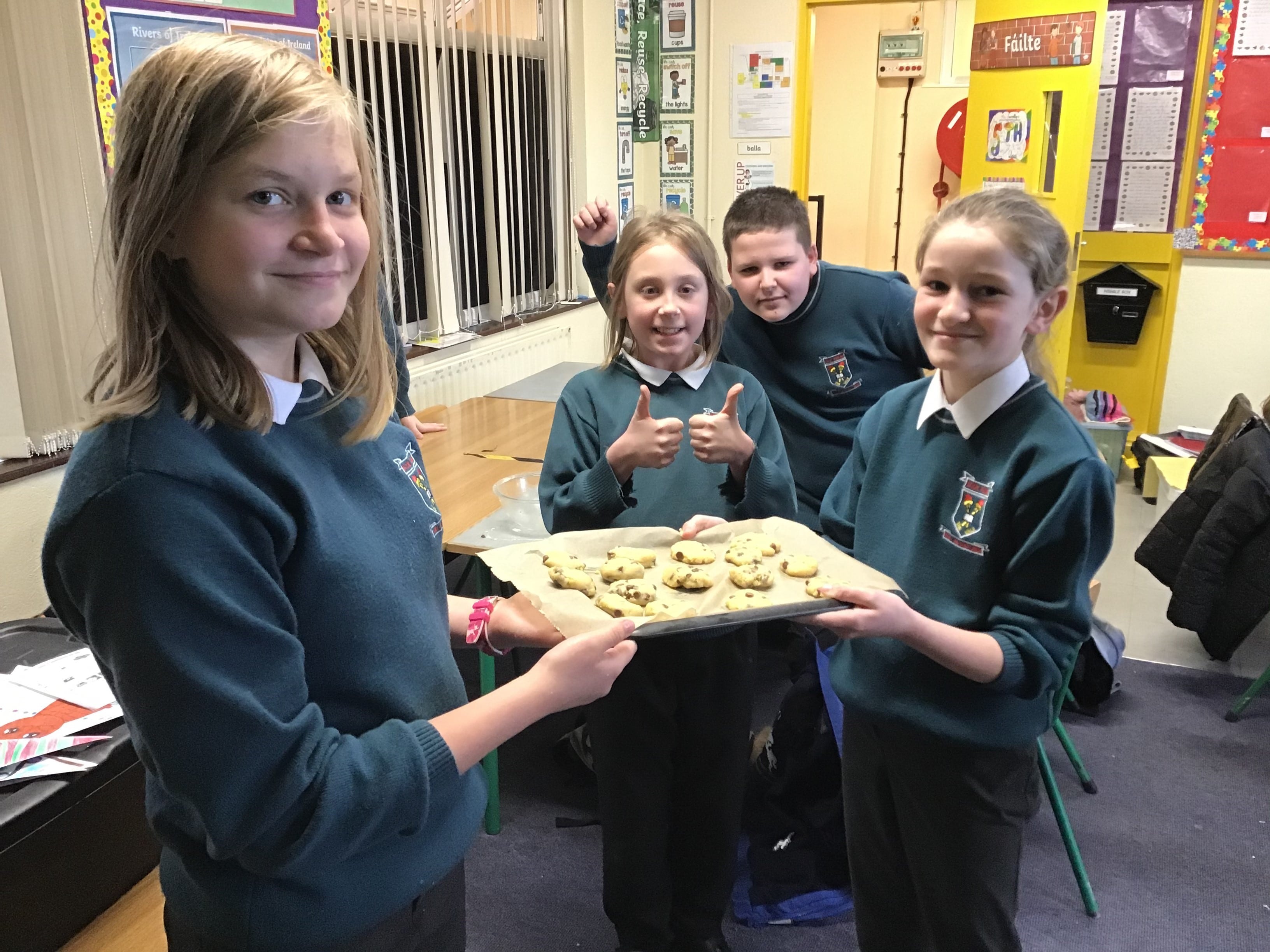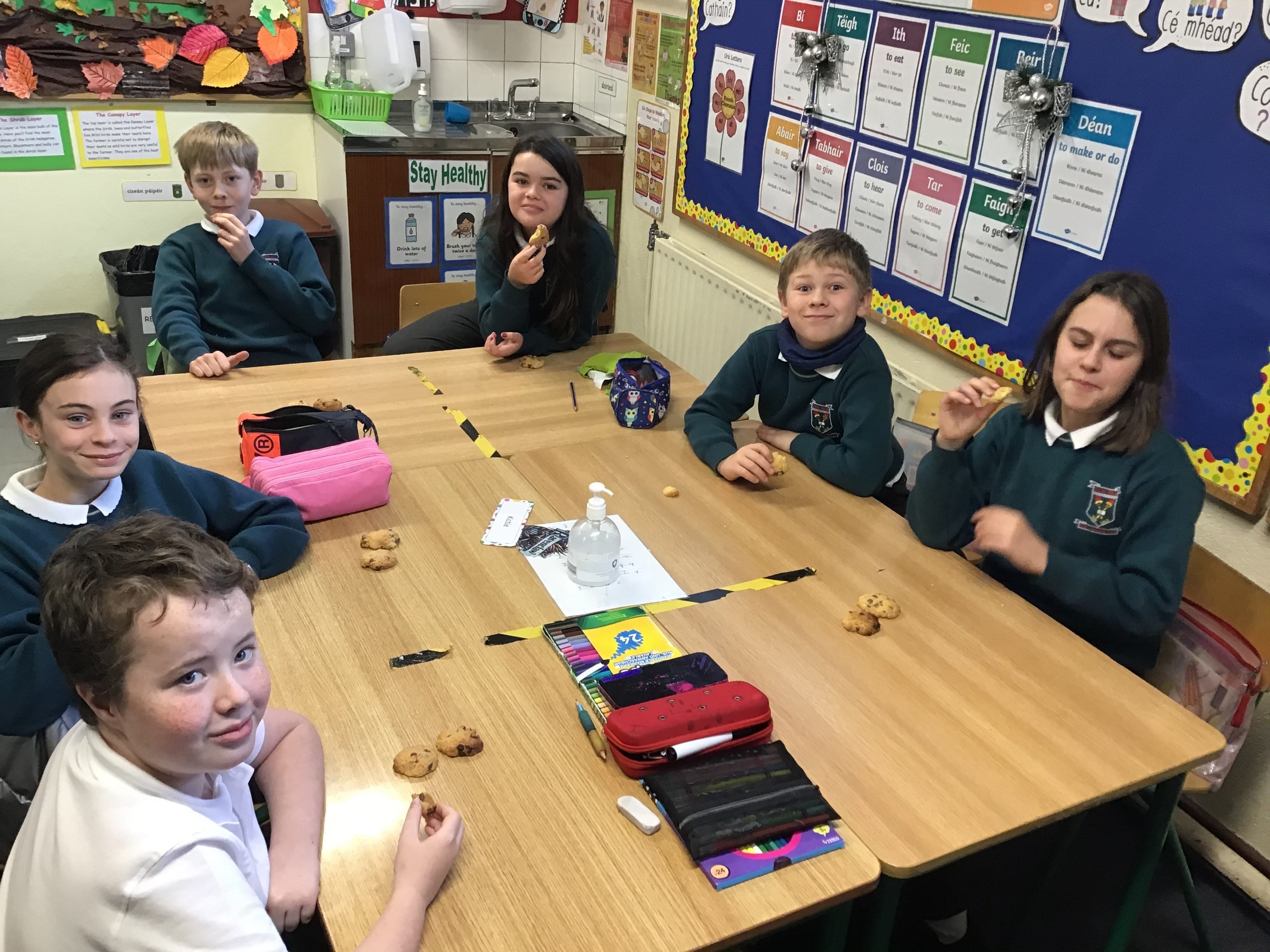 Happy Christmas everyone!
---
September & October 2021
In 5th class we learned about the artist, Andy Warhol along with the concept of Pop Art.
The children learned that Andy Warhol was an artist who liked to draw and paint the same picture over and over again. We looked at some of his most famous pictures such as Campbell's Soup and Coco-Cola label.
Since it was Halloween, we decided that as a class we would each draw and paint a witches hat and use bright colours to add detail to them as Andy Warhol loved to use bright colours in his pictures.
The children did a great job and, as you can see, we added some Halloween accessories to add effect to our display board.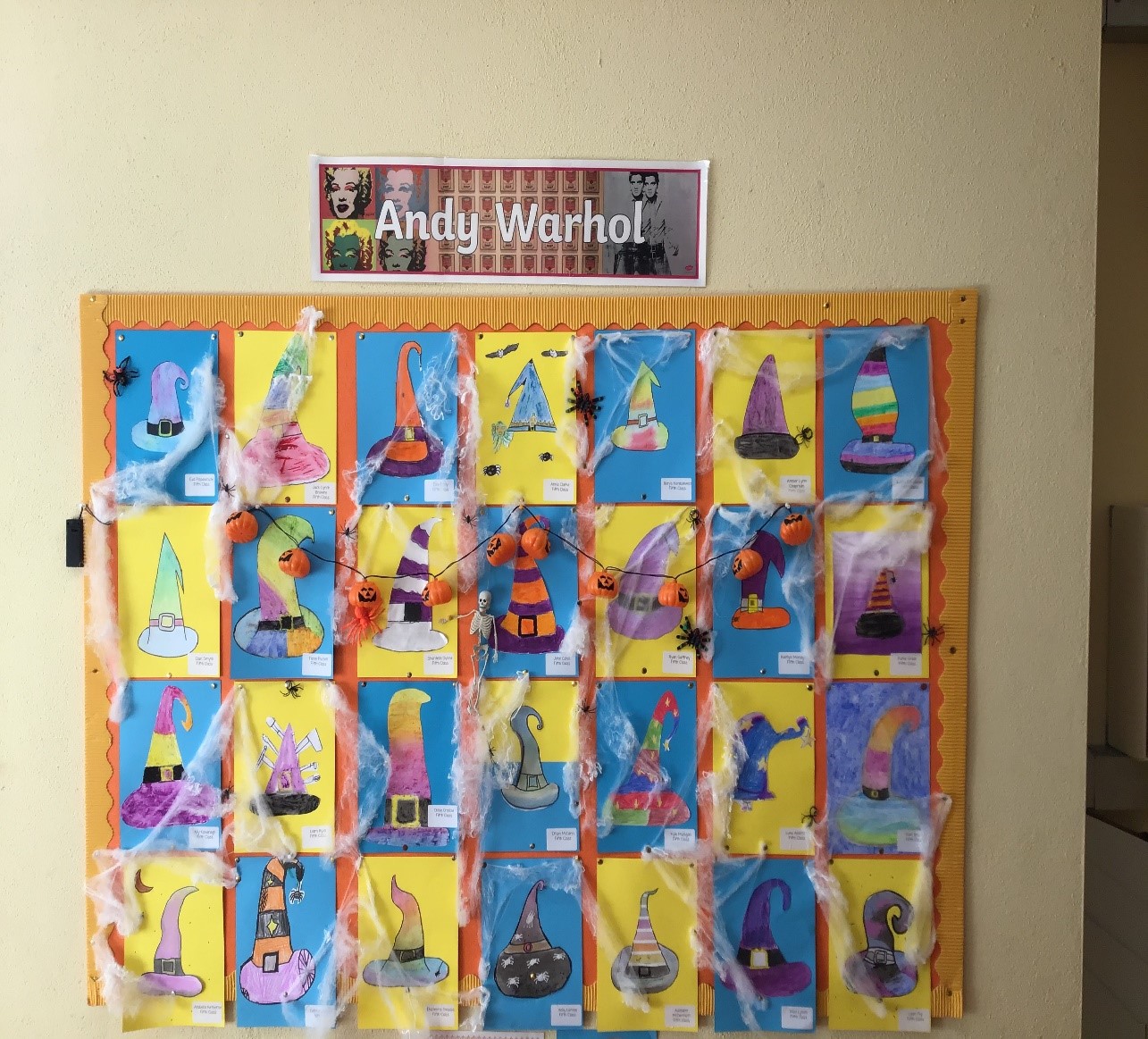 The children made a great connection with Pop Art as they had seen it many times before in some cartoons and stories they have come across outside of school.
They were really interested to learn the concept behind it and some of the world's most famous pop art artists.
Here are some of their own pop art creations that we have displayed outside our class