Second class have had a busy few weeks in school. They thoroughly enjoyed when Dale from Heritage in Schools came to visit. They had lots of fun collaborating with the infants and 1st class during maths week. Halloween was definitely celebrated in style with some spooky dancing in Mrs. O'Connor's room. Second class took part in lots of fun activities during friendship fortnight and they should be so proud of the respect and kindness they always show towards each other every day.


It has been another busy term in 2nd class. The boys and girls have been working exceptionally hard across the curriculum. They have learned lots of new things like 'The Life Cycle of the Salmon' and lots of fun facts about 'Space'. They have been extremely active this term and in particular, they have really enjoyed orienteering. Huge congratulations to all the boys and girls who made the Sacrament of Reconciliation.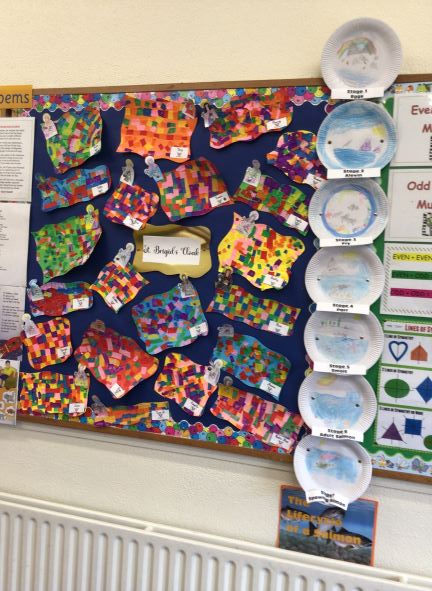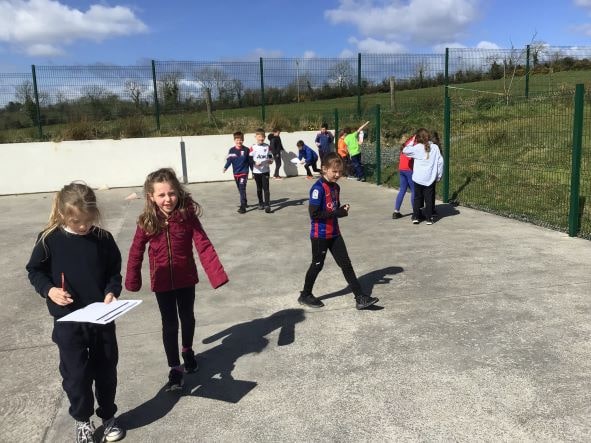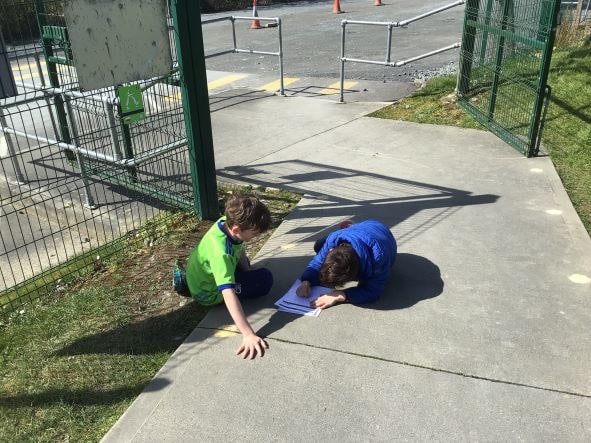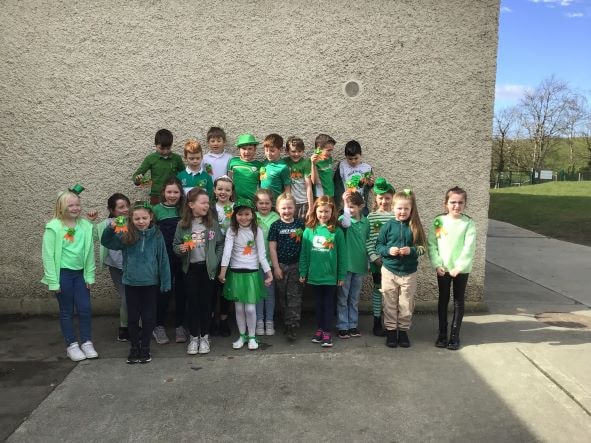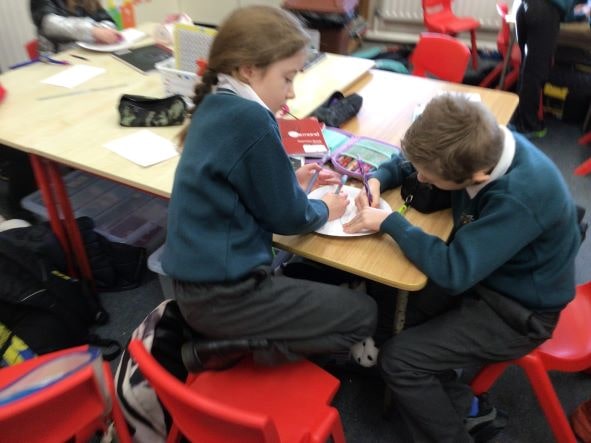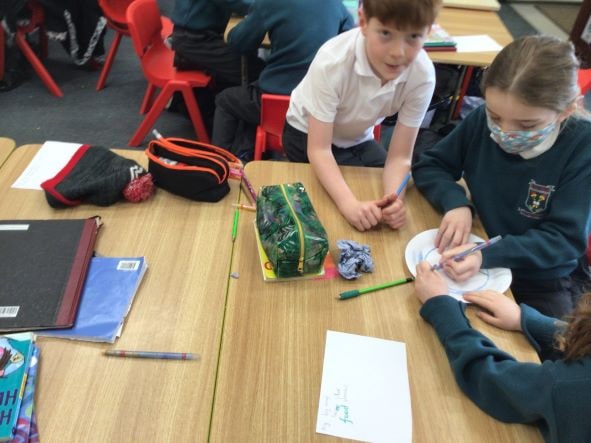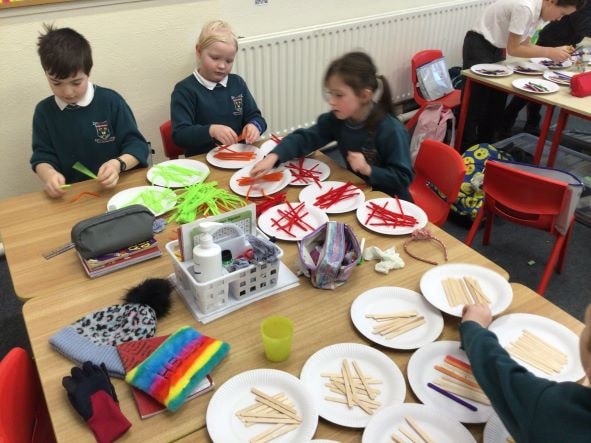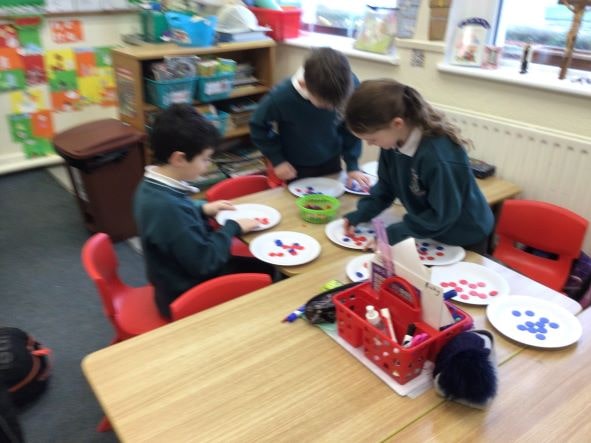 November & December 2021
It has been a fun and exciting November and December in second class. In English, the class worked extremely hard on Report Writing. Second Class have also been engaging in Guided Reading this term. It has been an enjoyable experience for all of the boys and girls and they read a variety of very interesting books.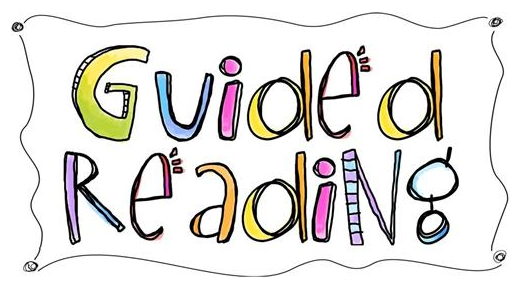 They had lots of fun with 2D and 3D shapes in maths and created some wonderful pictures using 2D shapes.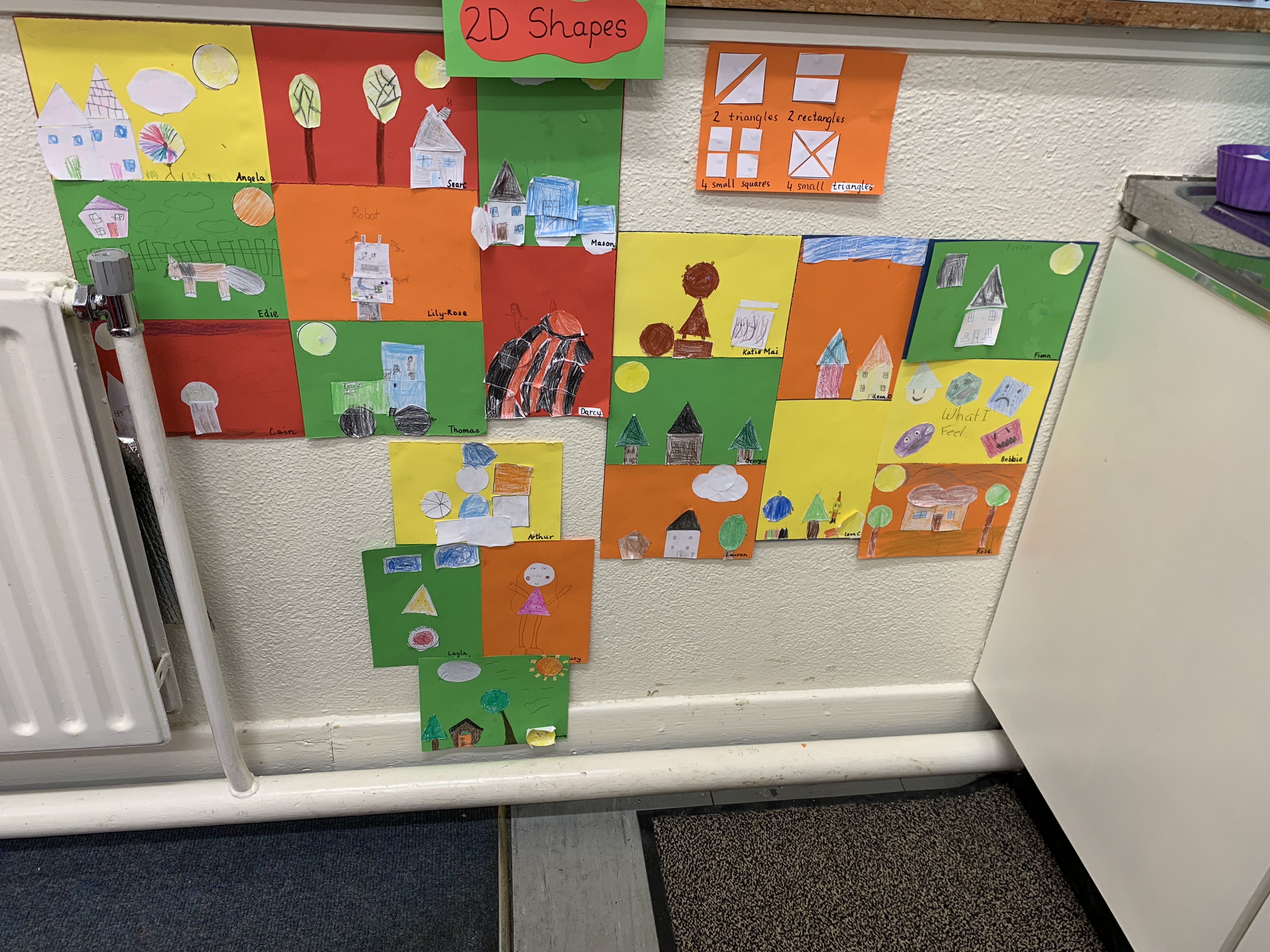 The class also created Christmas art using different types of printing techniques.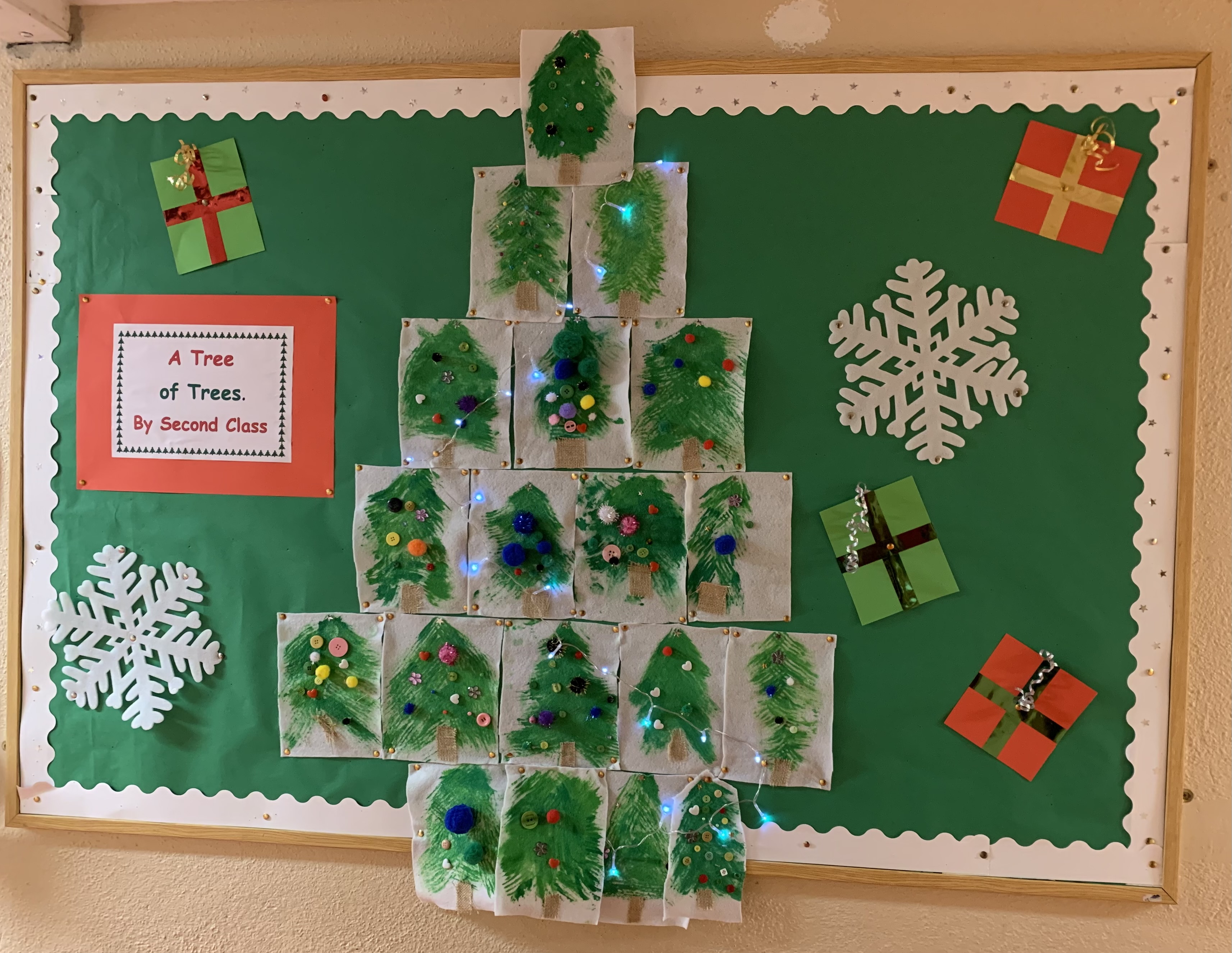 It has also been a very active few weeks for the class. They enjoyed walking to Lapland and also dancing to their favourite Santa dance.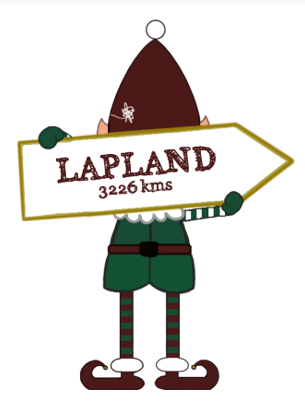 Second class should be extremely proud of their hard work and dedication in class throughout Term One 2021/2022. Happy Christmas to all the boys and girls in Second Class!!
September & October 2021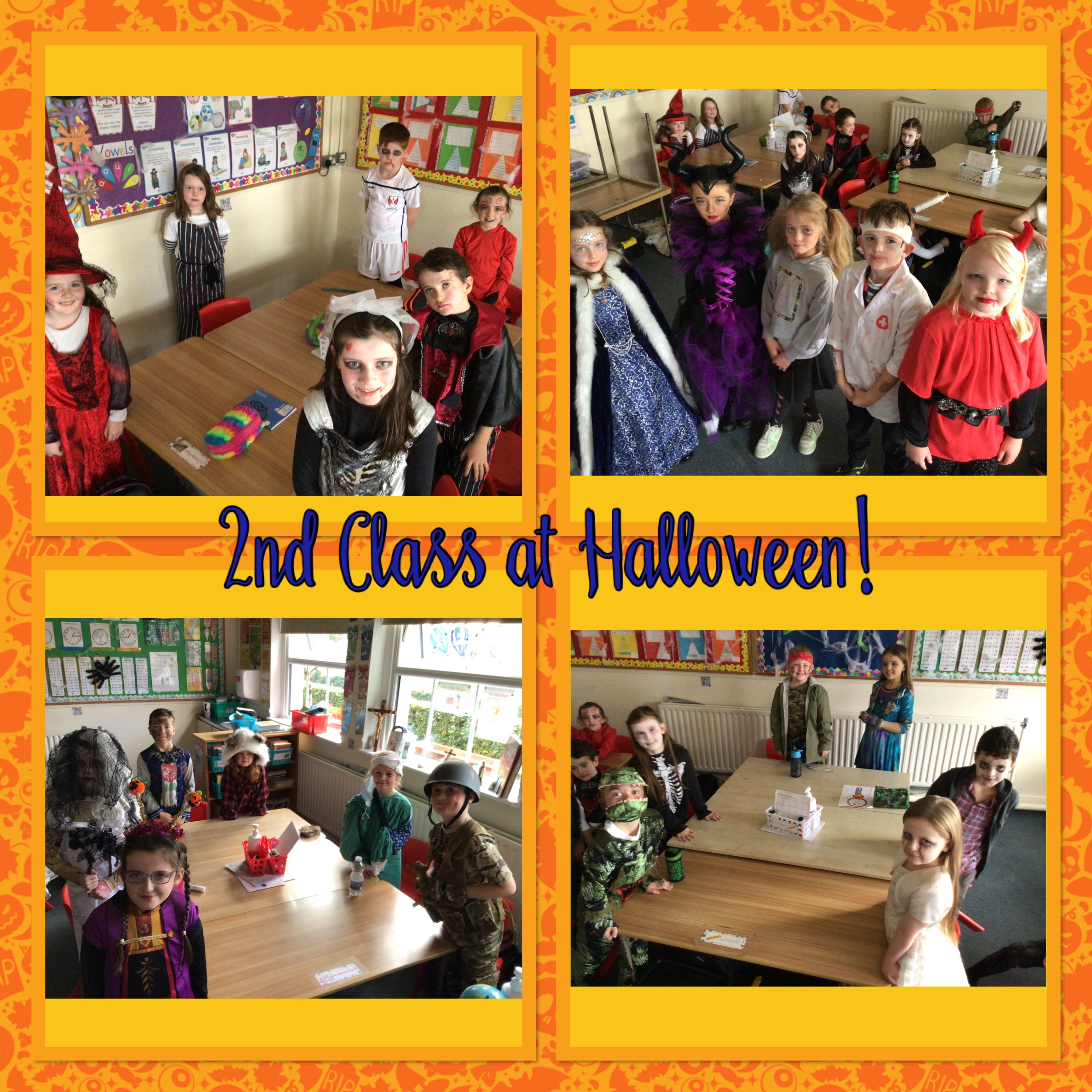 Second class have been extremely busy in class during the last few weeks. In maths, they have been learning lots of new concepts. In particular, they worked very hard at learning how to 'round' numbers to the nearest ten. Second class have also enjoyed reading their new books in guided reading and they have been writing lots of 'nuacht' in Irish.
Second class are definitely a very artistic bunch! They were inspired by the work of Piet Mondrian. They completed wonderful pictures using primary colours and shapes.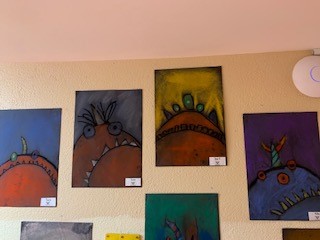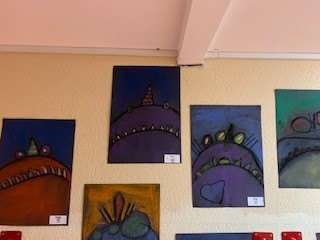 In S.P.H.E., second class have been talking about their characteristics and qualities. They all shared what they like about themselves and what makes them unique. They all completed their own mirrors, drawing pictures about the amazing qualities and characteristics they see when they look in the mirror.