Look at what the children have been doing with their teachers!
Junior Infants - Mrs O' Connor
Senior Infants - Ms. McGuinness/Ms. McAleer
First Class - Mrs. Smyth
First Class marked St. Brigid's Day
by creating very beautiful and very bright St. Brigid's Crosses.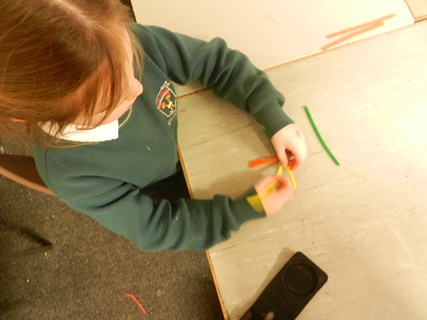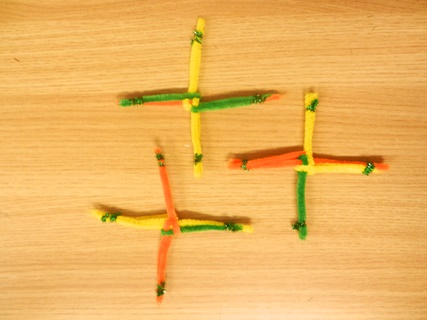 Second Class - Mrs. Sharkey
We recently celebrated Catholic Schools Week where we explored the theme of 'Our Common Home' and we also celebrated our Grandparents for 'Grandparent's Day'. Second Class completed mini projects based on these themes and we even wrote a letter to Pope Francis outlining our plan to care for the Earth, our common home.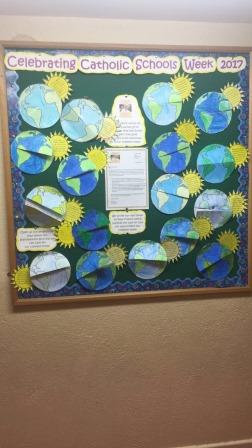 Second Class have been learning all about the theme of 'water'.  They completed water projects in groups and they prepared and performed television commercials for bottled water.  The children also made lovely clay boats, complete with fabric sails and some interesting passengers!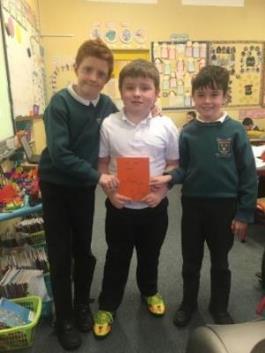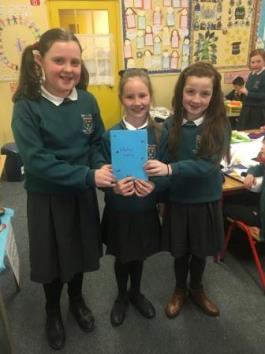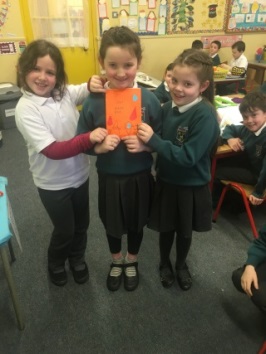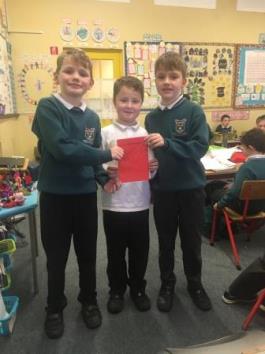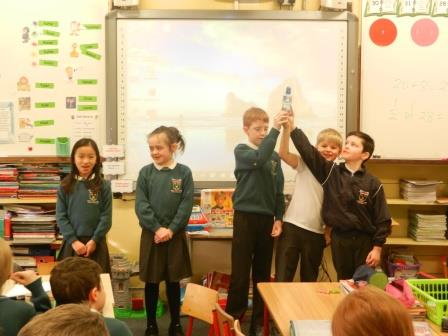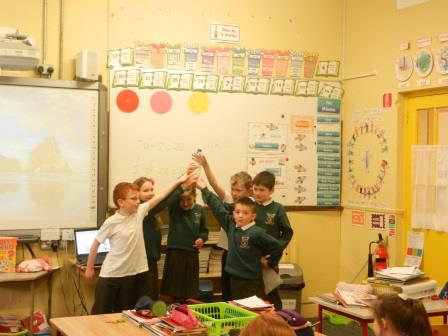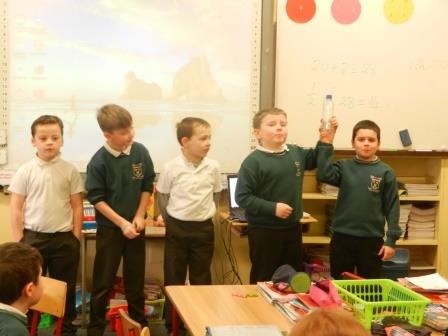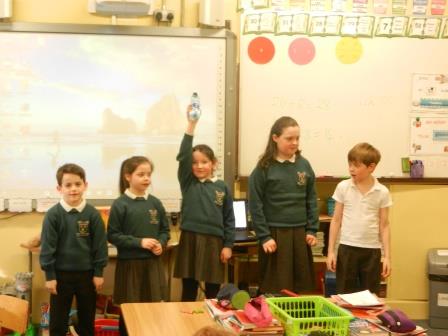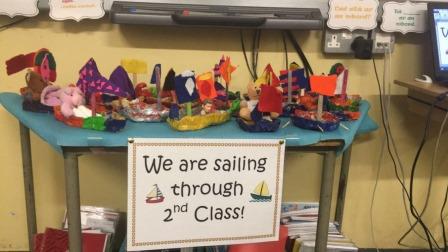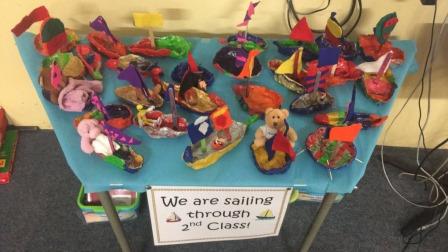 Third Class - Mrs. Kelly
Third class have completed their group projects on Britain. They have been researching and learning about the geography, government, food, tourist attractions, popular sports and industries in Britain.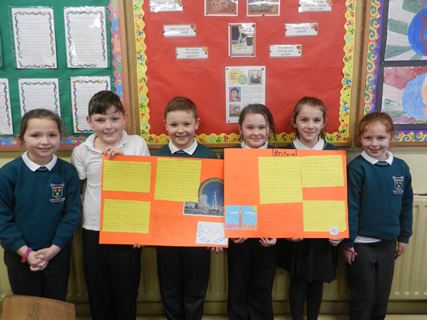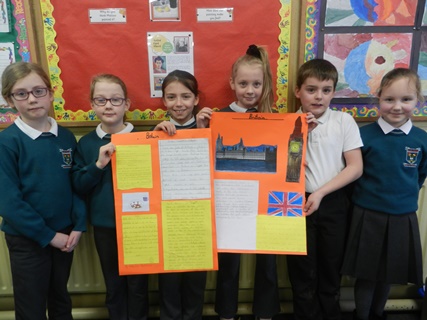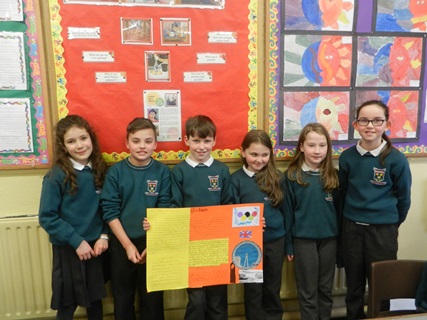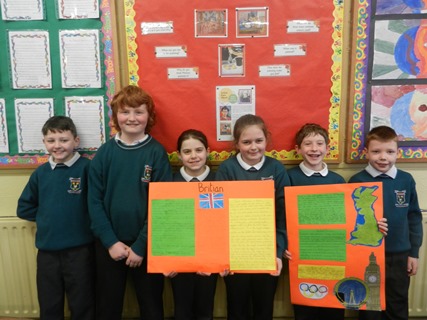 Fourth / Fifth Class - Mrs. McDonnell
World Book Week
Our class celebrated World Book Week and we hosted a class survey to find out who the most popular authors were. It seems we have a lot of David Walliams fans among us, with JK Rowling coming in second place.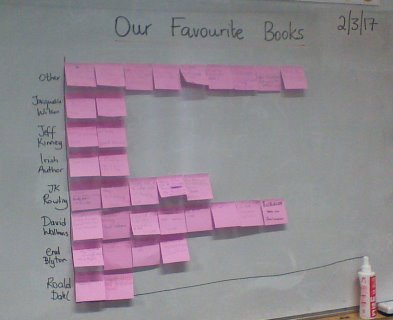 Parachutes
We have been learning about gravity and how to slow down falling objects. The children designed and made their own parachutes and tested them out to see how successful they were. No lego men were injured during the course of this activity!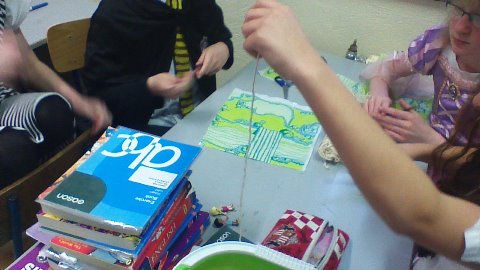 Engineer's Week
As part of our scientific explorations during Engineer's Week, we designed and made free-standing structures using marshmallows, spaghetti strands and tinfoil. Some of our designs were more successful than others, but we all enjoyed testing our designs on the 'jelly earthquake'. We learned about the importance of careful planning when it comes to civil engineering and had fun outdoors in the process.
Fifth/Sixth Class - Mrs. Keegan